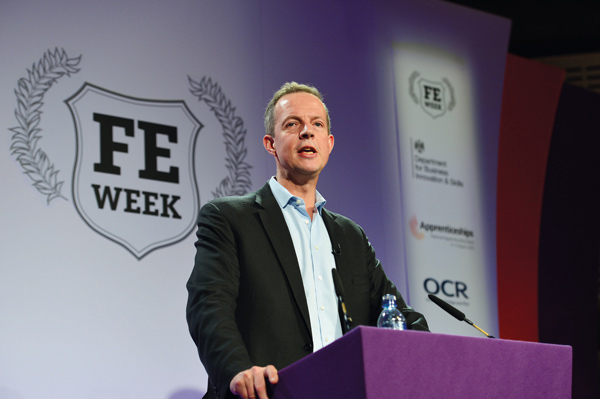 The inaugural FE Week Annual Apprenticeship Conference went with such a bang, how could we not do it again next year?
Hundreds of delegates from across England and across the spectrum of FE and skills organisations — from providers to awarding organisations, and from government officials to MPs, and more besides — descended upon the Queen Elizabeth II Conference Centre.
Broadcaster Kirsty Wark kept the speakers — including Skills Minister Nick Boles (pictured), Shadow Business Secretary Chuka Umunna and Ofsted FE and skills director Lorna Fitzjohn, among others — in check.
Extensive coverage of the two-day conference can be found in the supplement with this edition of FE Week.
Click here for an expert piece overview of the conference from David Harbourne