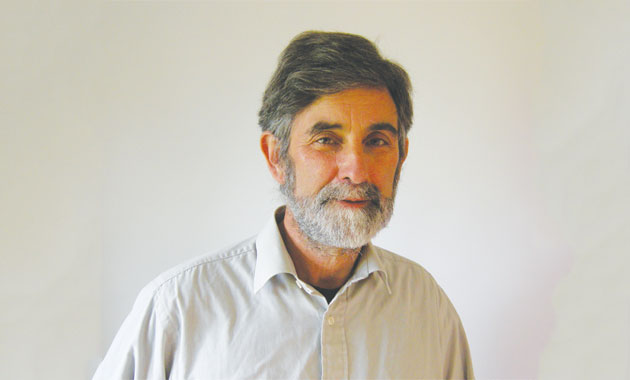 An Association of Colleges (AoC) report has called for "radical reforms" to the way FE provision is inspected, saying it should be separated from school inspections.
The 26-page discussion paper, commissioned by the AoC and produced by FE consultant Mick Fletcher (pictured), recommended self-regulation for adult provision and "a slimmed down" Ofsted process for learners up to 19.
The report foreword by West Nottinghamshire College principal Dame Asha Khemka, said the document was "intended to stimulate discussion, to gather views and to encourage a debate".
The report examines the history of inspection in the UK, how inspection is carried out around the world as well as the impact of the current Ofsted regime.
In the report, Mr Fletcher said: "The time is right for radical reforms that separate arrangements for school age students from those for older learners.
"There need to be changes to the way provision for those up to the age of 19 is inspected, but the approach should be common across all educational settings.
"For adults there needs to be a decisive step towards self-regulation."
The report highlights that in other countries, external inspection of post-compulsory education is "rare", and weighs up the possibilities of alternative forms of performance management.
Mr Fletcher said: "Some argue the FE sector is now sufficiently mature to move to self-regulation in line with higher education institutions. Colleges have over 20 years' experience of self-assessment."
He added: "In a world where individuals and employers are increasingly expected to fund FE, a college's focus should be on their paying customers rather than a government agency."
But, on the other hand, he added, there was "strong political support" for keeping external inspection.
"It is seen as more objective and is increasingly well established across the public sector," he said.
Mr Fletcher went on to make three key recommendations.
He called for "a slimmed down and more independent Ofsted inspecting provision for those up to the age of 19 in schools, colleges and other settings".
For adult provision, he said, there should be "a peer review process… linked with expanded arrangements for local accountability".
He also called for quality assurance of FE higher education delivery to recognise the "distinctive nature" of the provision.