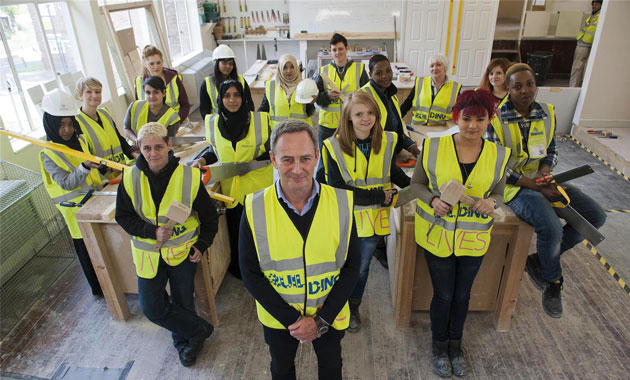 London-based construction training charity Building Lives claims 180 people currently on pre-employment training schemes face missing out on starting apprenticeships after the industry training board pulled £2m of future funding.
Sian Workman, interim managing director of the registered charity, said the Construction Industry Training Board (CITB) told it on February 27 that it would no longer be providing any cash for its apprenticeship training.
"We were expecting to receive around £2m from the CITB up to August 2016, which would have accounted for around a third of our basic income," she said.
Ms Workman added the CITB's decision meant that 180 "hard-to-reach" recruits currently undertaking level one pre-employment construction training with the charity were now at risk of not getting onto level two apprenticeships as had been planned.
But, she claimed, the CITB had committed to continue funding 55 apprentices already training with Building Lives and a number of different employers until they completed their training.
Steve Rawlings, who founded Building Lives four years ago, said the charity could be forced to close without alternative funding.
"We have reacted quickly to redesign our model to attract additional funding, but it's an extremely worrying time for staff and learners," he said.
The CITB funds construction apprenticeships through training levy payments paid by construction firms.
Carl Rhymer, delivery and customer engagement director for the CITB, said his organisation had never directly funded Building Lives, but funded its apprentices through payments to the charity's partner employers.
He added: "We provide funds to in scope employers and in this case, a standard verification process revealed that an in scope employer had not complied with the grant scheme rules" — which was why the CITB pulled the funding, he said.
"The CITB is fully supportive of what Building Lives is doing to help unemployed and disadvantaged people, but we are unable to change these rules at will," he added.
A spokesperson for the CITB declined to comment on which employer had broken the rules, or which regulations had been breached.
Mr Rhymer added: "We have committed to support all apprentices currently training with Building Lives who were enrolled with the CITB by January 2015."