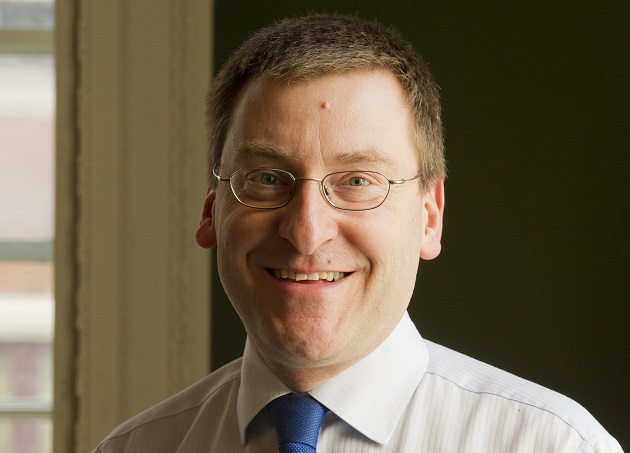 The Education Funding Agency (EFA) has promised extra cash to support a struggling college's improvement strategy, following a visit from the sixth form commissioner.
Hartlepool Sixth Form College will use the extra £22,000 to support professional staff development after commissioner Peter Mucklow (pictured) found not enough students were completing their courses, teaching was not "consistently good" and staff performance monitoring processes were "not sufficiently robust".
Mr Mucklow visited the college on January 22, following a grade four Ofsted result in September.
Principal Alex Fau-Goodwin said it had been "a very productive visit, challenging but extremely supportive and a fair outcome".
"The EFA has agreed to support the college improvement strategy with additional funding to support the quality improvement strategy," he said.
"It will be used on professional development to help staff access excellent practice, either through work shadowing, good practice visits, consultancy or external staff development events."
The extra cash was suggested by Mr Mucklow as one of his 10 recommendations for the college, including the chair of governors and committee chairs should consider "twinning" with peers in a high performing college to share experience and expertise.
In his report Mr Mucklow criticised the college for focussing on "attaining student numbers and financial viability to the detriment of quality".
However, he acknowledged the college was facing "increasing competition" and an expected drop in the number of 16 to 19-year-olds available locally which would "present significant financial challenges".
This meant the college would need to "reduce costs" and "undertake scenario and contingency planning" to enable it to "live within its 2015 to 2016 academic year budget", he said.
Mr Fau-Goodwin said: "The college is already making good progress in addressing the recommendations made by the commissioner.
"We anticipate meeting full all recommendations before the end of this academic year."
Mr Mucklow agreed with the principal's assessment, saying Mr Fau-Goodwin had drawn up a "comprehensive" post-inspection action plan.
An EFA spokesperson said the financial contribution was "nothing unusual".
He added: "We have consistently shown that we will not hesitate to take action where there is evidence that any school is failing to give young people the very best start in life."