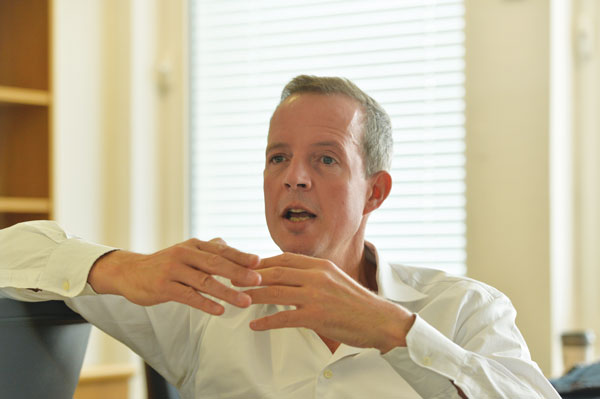 Skills Minister Nick Boles has revealed government hopes of doubling traineeships to hit the 20,000 mark this academic year.
He has written to FE college leaders ahead of the general election with an update on reforms and programmes, including changes in governance, funding and English and maths.
And on traineeships, which saw 10,400 starts during 2013/14 — the programme's first year, he said: "Early evidence shows that around half have already progressed to positive destinations, and a further 5,000 young people started a new traineeship in the first three months of 2014/15".
In December, FE Week revealed how Job Centre Plus (JCP) staff had been set a target of 10,000 traineeship referrals this academic year amid concerns the youth unemployment programme had not been promoted to benefit claimants because it extended their time out of work.
And so far, traineeship numbers are up on last year with figures showing 1,700 more people started on the scheme in the first three months of 2014/15 than in the entire first half of last academic year.
Information in the statistical first release (SFR) last month showed 5,000 starts on the programme in the first quarter of this academic year, compared to 3,300 in the first six months of 2013/14.
Mr Boles said: "We hope that providers and employers will double the number of quality traineeships this year, which would mean over 20,000 opportunities and an even bigger impact on the life chances of young people."
And he conceded how reforms outlined in the 2013 Rigour and Responsivenes in skills report had "made the role of governor more demanding."
He added: "Being a governor in FE is both an honour and a major responsibility. The new focus on devolution will increase the demand on governors to develop the right structures to be outwardly accountable and ensure provision is responsive to local needs. I am confident that you can meet this challenge."
Mr Boles also referred to the Education and Training Foundation review of non-GCSE English and maths qualifications, due to report this month, and said: "I would also like to thank you for your support in ensuring all 16 to 19-year-olds are given the opportunity to secure GCSEs in English and maths by age 19.
"Data suggests that the vast majority of colleges and providers are on track to enrol all students without A*-C GCSE on approved English and maths courses and those that aren't quite there are being contacted by the Eduction Funding Agency about what further action is needed to support them in this ambition."