FE Commissioner reveals college overestimated bank balance by £3m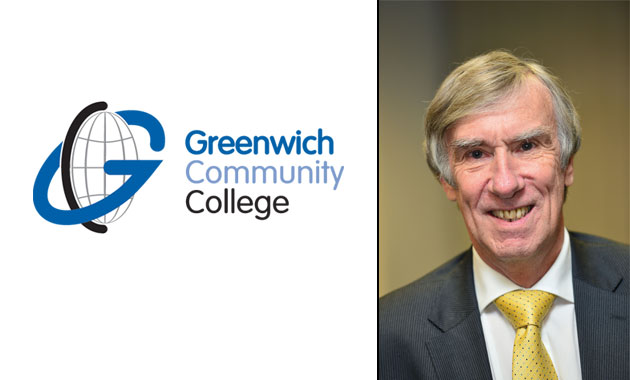 Further Education Commissioner Dr David Collins (pictured) has revealed how a London college's projected bank balance was overestimated by £3m as he called on Skills Minister Nick Boles to place it into administered status.
Mr Boles followed Dr Collins' advice on Greenwich Community College after he told the minister of "serious problems — both in terms of the quality of what is on offer and its worsening budget position".
Among the many problems identified by Dr Collins was a year-end cash balance of £3.5m having been predicted for 2014/15, which following the appointment of an "experienced interim finance director" was revised to £500,000 after he predicted the college would make a loss of more than £3m.
"There are several reasons for this situation but the most noticeable lies in archaic staff contracts and poor staff utilisation," he said.
Andrew Murdock, the college's finance director and vice principal, told FE Week: "The commissioner raises a number of issues which have been acted on.
"The college has taken immediate steps to address the projected deficit by cutting all unnecessary expenditure and making plans to reduce its long term cost base. This includes a review of staff costs and utilisation.
"The college is committed to improving its financial health and is working closely with the Skills Funding Agency to that end."
Dr Collins was sent into the 5,000-learner South East London college in January — a month after Ofsted gave it inadequate ratings across headline fields with inspectors reporting: "The principal and governing body have not succeeded in ensuring that all students receive high quality education and training, or in improving the college's performance."
And an Ofsted monitoring visit a few weeks after Dr Collins' visit highlighted little in the way of progress.
The report of the commissioner, whose visit took place just days after Lindsey Noble replaced Gary Chin as principal, made for equally hard reading for college leaders.
His report, out this week, told how the board had been "insufficiently rigorous" with an "undemanding" culture and "minimal questioning of data or challenge". He also said high-ranking resignations following the Ofsted report had left the college without anybody of more than three years' experience on its board. The clerk also resigned last month.
Dr Collins revealed the college's self-assessment report had "painted an over optimistic picture". "The strengths were overstated, weaknesses minimised and judgements founded on scant evidence," he said.
"Little acknowledgement had been made of, or attention given, to the worryingly low and declining student success rates."
He also said managers viewed the college as "'not knowing where it is going" and he branded the Post Inspection Action Plan (PIAP) as "unfit for purpose".
Mr Boles said: "Given these weaknesses, I have decided that the FE Commissioner should conduct a Structure and Prospects Appraisal that will consider what is the best solution for learners, employers and the local community.
"As part of the Appraisal the FE Commissioner will consider and advise me on what governance and leadership arrangements should be put in place to support the transition to any new arrangements.
"In the meantime, a revised Post Inspection Action Plan and Financial Recovery Plan will enable the college to begin to address the full range of issues identified by the FE Commissioner and by Ofsted. Progress against these plans will be monitored through monthly case conferences."
Richard Bourne OBE, chair of the college corporation, said: "The corporation is actively responding to the points made by the commissioner in his letter to the chair.
"The corporation has not waited for the next set of meetings to be set up but has started the actions required to bring about the changes needed in the college.
"We look forward to participating in the structure and prospects appraisal process. The board is aware of our role to ensure the community of South East London is well served with high quality FE in the future."