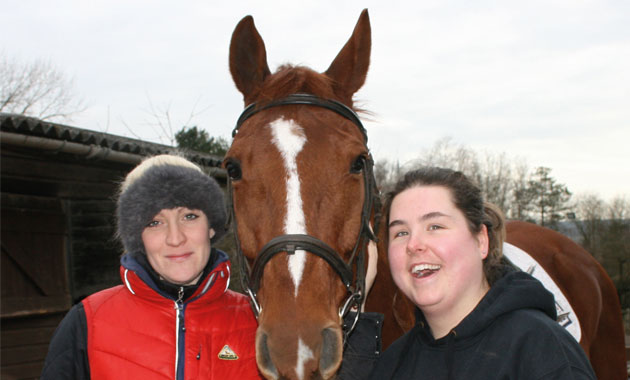 A Bicton College student determined to secure an equestrian career despite slowly losing her sight, has taken her first step towards making her dream a reality by securing a role in industry.
Maria Dowswell was 13 when she was diagnosed with retinal dystrophy, a condition that slowly takes away vision.
Despite this, the 21-year-old is currently undertaking a British horse society (BHS) stage one training course at college and has now secured a role at Devon-based Otterdene equestrian centre as a working pupil.
Maria said: "Bicton College offered me the course that I wanted to study with horses and the support that I needed because of my visual impairment."
Alex Robinson-Barr, head of equine at Bicton College, said: "I can't express how proud I am of her to be working in industry while also continuing with her BHS course."
Main pic: from left, Polly Edwards, owner of Otterdene Equestrian Centre with Bicton College student Maria Dowswell