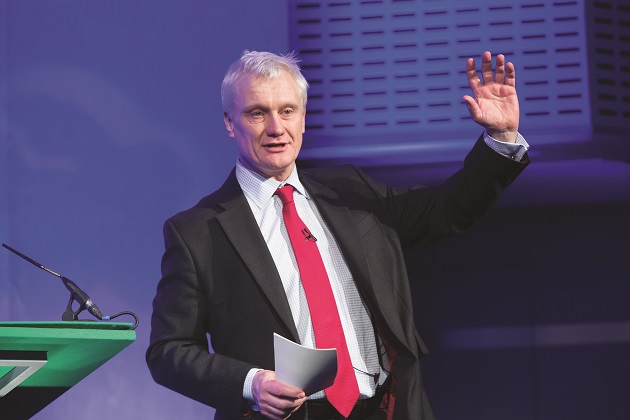 An "excessive emphasis" on apprenticeships as a means to combat youth unemployment risks painting them as a "second class option" and "damages the brand", a key group of MPs has warned.
The education select committee has released its report on apprenticeships and traineeships for 16 to 19-year-olds, in which it warns against sacrificing quality for the sake of increased numbers of starts and calls for a swift resolution to ongoing funding reforms.
The committee's inquiry was launched last July and held four oral sessions in Parliament and received more than 90 written submissions. The report will be launched by committee chair Graham Stuart at the FE Week Apprenticeship Annual Conference in London this morning (Monday).
The report says: "It is important to ensure that growth does not sacrifice quality, as apprenticeships should always require substantial training and always deliver a substantial uplift in earning power for the apprentice. Level two apprenticeships that comply with these principles should be retained.
"Excessive emphasis on apprenticeships as a means to combat youth unemployment risks reinforcing the myth that apprenticeships are a second class option and damages the apprenticeship brand."
The report criticises "inadequate" careers advice and schools, and calls for an "urgent review" of incentives for schools to provide good careers advice, adding that it must recognise that "the mantra of 'trusting schools' does not work when the interests of schools and young people are not aligned".
It also calls for a review of the government's Trailblazers programme, which it warns is "at risk of being dominated by larger companies at the expense of SMEs". On funding reforms, it warns that further delays could "undermine efforts both to drive up quality and engage more employers", and calls for SMEs to be given a choice between administering funding themselves or contracting out to providers.
On traineeships, the report says the impact is unclear, and calls for greater clarity from the government on the success criteria for the programme.
Association of Employment and Learning Providers chief executive Stewart Segal said: "We are very pleased with the committee's conclusions and recommendations, especially the MPs' belief that high quality level two apprenticeships should remain part of the programme because they offer a ladder of opportunity to further progression.
"It is also encouraging to see the recognition that apprenticeships are not simply a tool for solving youth unemployment but are a programme for improving the skills of those in employment."
David Corke, director of education and skills policy of the Association of Colleges (AoC), said: "The education committee's report offers considered recommendations for the government to ensure that the quality of provision improves alongside increasing the number of apprenticeships offered by employers.
"Every apprenticeship is a job with training so employers, in both the public and private sector, are the essential ingredients. The Committee rightly points to the need to engage SMEs through awareness of the benefits of apprenticeships to their business.
"With participation by 16 to 19-year-olds currently remaining low, we need to ensure that young people are offered impartial information about the options available for them when they leave education. If, as a country, we are going to increase the number of young people opting for professional and technical education and choosing apprenticeships then we must improve careers education in schools.
"In addition, we agree with the education committee on the importance of retaining level two apprenticeships in the cases where they are respected by employers. It is too early to conclude on the success of traineeships as they are still in their infancy. We'd like to see two year level two pre-apprenticeships established to help 16 and 17-year-olds prepare for a full apprenticeship."