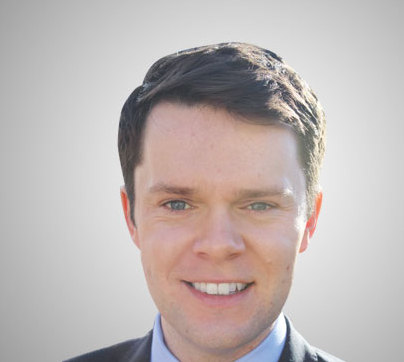 The Association of Colleges (AoC) has called for clarity over proposed new rules that could see college staff jailed for failing to report sexual abuse of learners.
Prime Minister David Cameron has announced a consultation on plans to extend the new criminal offence of 'wilful neglect' to cover those who work in education — but he stopped short of saying what age range of learners it would cover, or which institutions.
The announcement has already led the Association of School and College Leaders (ASCL) to warn the change could lead to a "flood of referrals," fearing the change could scare teachers into a culture of "over-reporting".
And Marc Whitworth (pictured), AoC acting director of employment policy and services, said: "We've always called for child protection rules in colleges to be the same as those in schools.
"Following the consultation on the government's new plans to tackle child sexual exploitation, it will need to be absolutely clear what the specific requirements would be for college staff and they must be given adequate support to feel confident about referring children they believe to be at risk."
Brian Lightman, the general secretary of the ASCL, said: "School and college leaders and their staff play a key role in child safeguarding and already work closely with social services and police where there are any concerns about a child's welfare.
"There are robust professional systems in place in schools and colleges to ensure that staff report suspicions and it is unnecessary and counter-productive to threaten them with jail sentences.
"The unintended consequence could be that teachers are scared into over-reporting and that this leads to a flood of referrals to social services departments which are already struggling with workloads. This will ultimately make it more difficult to identify and deal with cases needing urgent attention."
A spokesperson for the University and College Union (UCU) has called for the consultation on the change to be "full and open".
She said: "FE staff already take their safeguarding responsibilities seriously. Any proposed changes to requirements should be subject to a full and open consultation with colleges and education staff."
Speaking at a Downing Street summit organised in the wake of a series of damning reports which identified "systematic institutional failings" in response to child sexual exploitation scandals in Rotherham and other areas, Mr Cameron said the proposals were about "making sure professionals… do the jobs they are paid to do".
He said: "Children were ignored, sometimes even blamed, and issues were swept under the carpet — often because of a warped and misguided sense of political correctness."
The dates of the consultation have not yet been announced.
————————————————————————————————————————————–
Editor's Comment
Taking a lead on care
At present, a number of colleges come into daily contact with children through school links.
And there is also a small, but growing number of 'direct recruiters' — and it's on this point that my mind is cast back to the AoC conference of 2012 when then-Shadow Education Minister Karen Buck displayed all the petty ignorance with which the sector sadly still has to contend.
She said she was worried that "very young people going into college may not get the full pastoral care and support they would want".
Of course Ofsted reports on college provision for 14 to 16-year-olds has shown just how wrong she was.
But more than this the sector has been at the forefront of other safeguarding issues.
Education Secretary Nicky Morgan told fellow MPs a few days ago about a new portal for reporting abuse — a concept many colleges will have been familiar with for some time on a local level.
The will to take such a lead has not come via the threat or force of criminal law — it has come through care for the learner and as such the sector's voice should be among those most keenly heard in the government's consultation on the wilful neglect law.