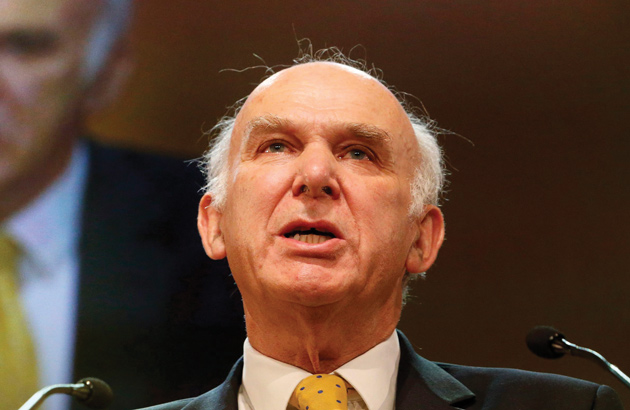 Business Secretary Vince Cable has called on the Skills Funding Agency (SFA) to crack down on "short-term tactical subcontracting".
The warning came as part of the Skills Funding letter 2015, and followed a raft of changes to the funding rules, released at the beginning of February.
In the letter, Dr Cable (pictured above) wrote: "While we appreciate that you [SFA] have worked with the sector to enhance the controls around subcontracting in the last two years, there continues to be levels of short term tactical subcontracting that are causing concern."
He added: "You should review the use of subcontracting with a view to recommending further action, for implementation in 2015/16, to mitigate the risks of subcontracting and to ensure funding is allocated appropriately."
No one from the SFA was available to confirm whether this review was under way.
Dr Cable also ordered the SFA to name and shame subcontractors where provision had been so poor it had been forced to terminate the contract.
In 2013, a promised blacklist of subcontractors the SFA had forbidden prime contractors from working with failed to materialise after the SFA said it had not banned any providers.
The new rules state providers "must not subcontract to meet short-term funding objectives" and said they "must robustly manage and monitor all of your subcontractors to ensure high-quality delivery is taking place".
An Association of Employment and Learning Providers (AELP) spokesperson told FE Week: "Issues around subcontracting are likely to be minimised if lead contractors are already fully adhering to the existing SFA rules… and if the SFA is seen to be enforcing them."
He added AELP would like to see more contractors routinely referring to the sector's Common Accord for supply chain management best practice.
An Association of Colleges spokesperson said: "The rules that are being put in place are an attempt to ensure all subcontracting arrangements are signed off by the board of governors.
"We will continue to work closely with the SFA to ensure rule changes are workable."
A spokesperson for the Department for Business, Innovation and Skills (BIS) said: "The enhanced controls do not seek to reduce subcontracting, but aim to ensure all publicly-funded provision is of high quality… while protecting public money."
An SFA spokesperson said it would "act in accordance with the skills funding letter and will continue to work closely with BIS on subcontracting policy".