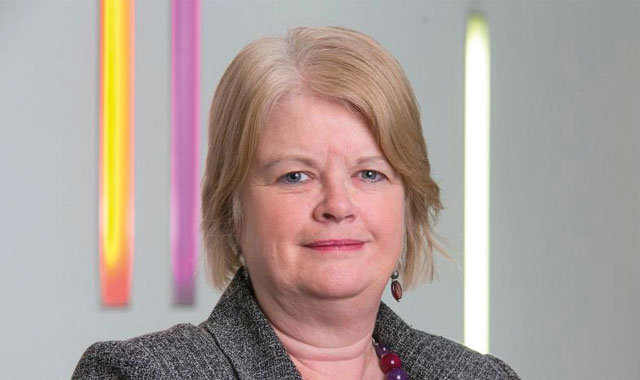 Bosses at Newcastle College have won their tribunal case against a Manchester-registered company forcing it to change its name.
They argued there would be "confusion" over the completely separate Newcastle College Limited and wanted it to drop the name.
The general FE (GFE) college complained to Company Names Adjudicator Judy Pike after discovering the firm had registered with Companies House.
A tribunal found in Newcastle College's favour after Newcastle College Limited failed to respond to requests from the court and ordered a rename.
Newcastle College principal Carole Kitching (pictured) told FE Week: "Newcastle College has used the name for more than 40 years after the merger of two older colleges in the city, and it is our registered trademark."
The issue came to light when a routine search by the college's intellectual property lawyers discovered someone in Egypt had registered the name Newcastle College Limited with Companies House, using an address at a business park in Manchester.
"We are not aware if they actually tried to trade using the name, but as it is a clear breach of our trademark and would cause obvious confusion we warned them not use our name and applied to the tribunal to get it changed," said Ms Kitching.
"We heard nothing back from the company but we are pleased the tribunal agreed with us so they are now prevented from using this as their company name."
The company was also ordered to pay the college £800 in costs.
FE Week was unable to contact Newcastle College Limited for comment and the case was heard in the company's absence after it failed to offer any defence or respond to the court.
In her report of the case, Ms Pike said a copy of the GFE college's application for a name change had been sent to the offending company's registered address by Royal Mail special delivery on November 27.
"On January 14 the parties were advised that no defence had been received to the application and so the adjudicator may treat the application as not being opposed," she said.
The company has one month to change its name.
A Department for Business, Innovation and Skills spokesperson said: "If a company declines to change its name after the tribunal has made an order for it to do so … the tribunal will determine a new name for the company and it will be changed under section 73(4) via a notice which the tribunal issues to Companies House.
"In practice, so far the Tribunal has always chosen the registration number of the company plus the word Limited — for example 01234567 Limited."