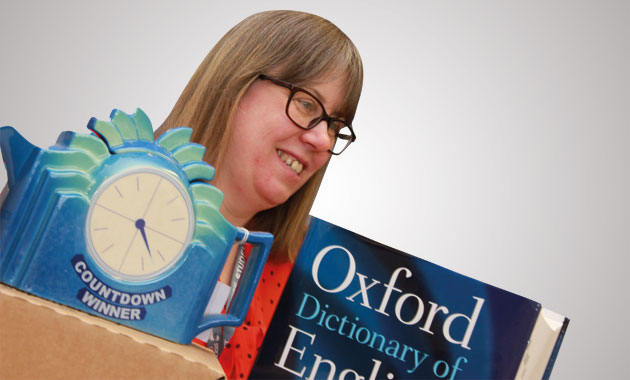 A Stockport College learner will pit her wits against some of the quickest brains in the country next month after reaching the grand final of Countdown.
Tracey Mills, aged 43, who studies GCSE maths and English at the college, won eight games in a row in a run of victories that means she will be granted one of the top seeds in the final.
The mother-of-three first went on the show in 2001 but was knocked out in the first round. Tracey, who plans to go onto study criminology at university, said: "It is nerve-racking but a very enjoyable experience. My husband and family are all very proud. It is a great experience with the presenters and celebrity guests offering a warm welcome and support."
The final shows will be transmitted in June.
Main pic: Stockport College learner Tracey Mills is through to the grand final of Countdown