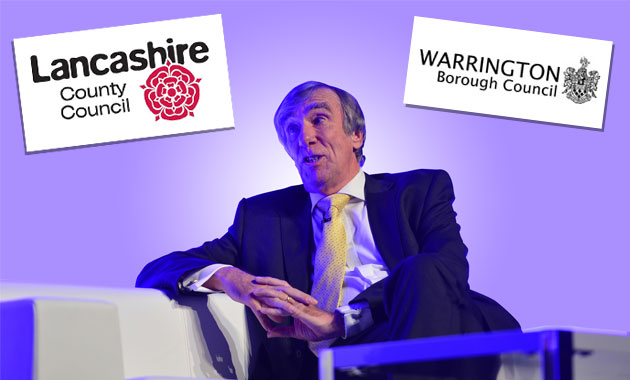 The FE Commissioner has made his first two visits to inspect local authority provision, FE Week can reveal.
Dr David Collins visited Lancashire Adult Learning (LAL), run by Lancashire County Council, and Warrington Borough Council last month to review adult learning after grade four Ofsted inspection results.
The commissioner's powers of intervention extend to FE corporations, designated institutions, and local authority-maintained FE institutions, but he had only previously inspected general FE colleges.
He visited LAL after the education watchdog's report in December dropped the provider from good to inadequate.
Inspectors said: "Outcomes for learners have declined over the last three years from very high levels to around national averages."
Following the Ofsted report, the principal of Lancashire's outstanding-rated Nelson and Colne College, Amanda Melton, became principal and now splits her time equally between the providers.
Previous principal Joyce Dalton, who had been acting in the role, left at the end of August and the Ofsted report noted "the loss of senior management posts has not been managed efficiently".
A LAL spokesperson confirmed the commissioner had visited and met with officials, but declined to comment further.
Warrington's Ofsted report, also published in December and dropping the provider down from a good rating, found "key procedures for managing subcontractors' work and improving the quality of teaching, learning and assessment are weak".
Gareth Hopkins, assistant director for human resources at Warrington, said: "We have an action plan in place, which will be monitored by senior management to ensure that the necessary improvements are quickly made to get this service back on track. A number of identified issues have already been addressed."
Meanwhile, Dr Collins has also made visits to several more colleges in recent weeks. City College Brighton and Hove was visited over financial concerns, as was New College Nottingham and Central College Sussex.
Greenwich Community College was visited after a grade four inspection result, which is the same reason he's due this month at Barnfield College, which was visited by the FE Commissioner already last year over financial concerns.