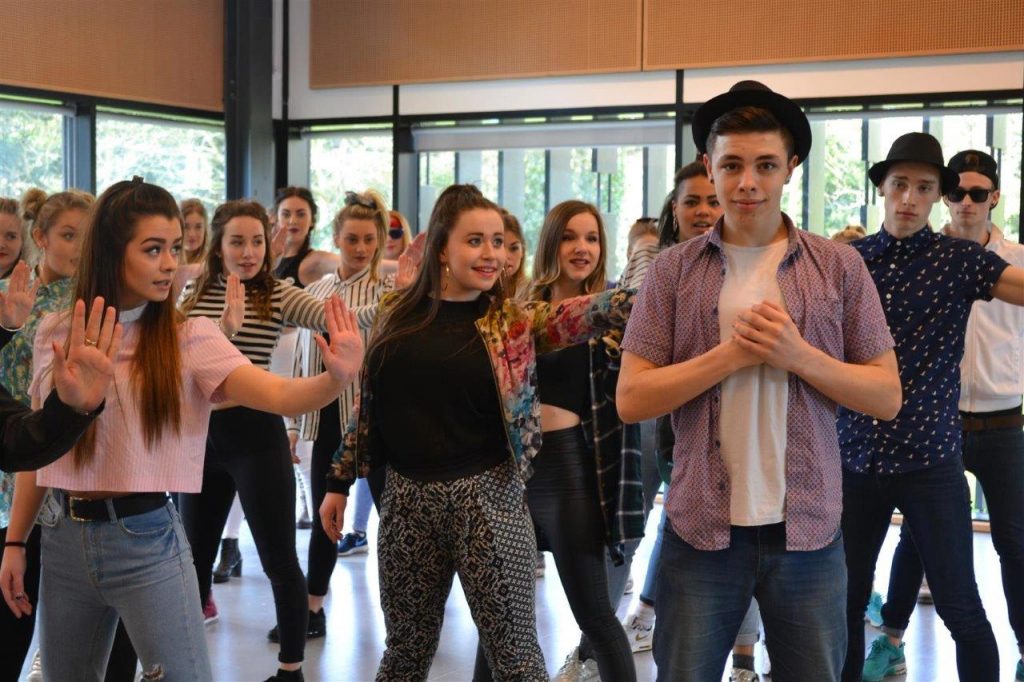 City College Norwich learners are helping web users get in in the mood for love this Valentine's Day by creating a song and dance about romance.
Level two and three dance students have made a romantic contemporary dance video that has already racked up nearly 10,000 hits on YouTube.
Viewers are being encouraged to watch the video, learn the moves, and whisk their loved-one around the dance floor tomorrow (February 14).
Meanwhile, level three music students have composed a ballad entitled 'This song's for you…'.
Visitors to the college's website can arrange for the name of their loved-one to be inserted in a recording of the song, which will be delivered to their email address on Valentine's Day.
Hannah Ashmore, dance course leader, said: "The students were so excited about the project. It was great to have learners from across the course working together and learning from each other.
"They were so creative and professional and I'm so proud of what they've achieved. I can't believe how well the dance has been received on social media and most importantly, the students have been really inspired by its success."
The college's sixth form English literature A-level students also penned poems about love.
They have been shared via Facebook and Twitter and can be viewed using the hashtag #collegecupid.
Click here to see all what the college has to offer this Valentine's Day.