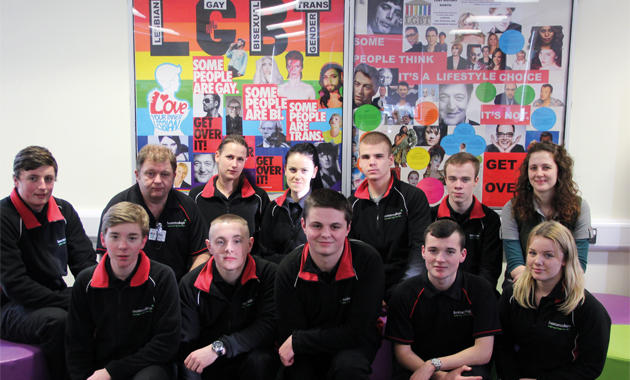 Celebrations marking Lesbian, Gay, Bisexual and Transgender (LGBT) history month got underway at Boston College with a presentation from Uniformed Public Services (UPS) learners about the importance of acceptance.
A variety of workshops have also been set up around the campus to continue raising awareness of LGBT issues throughout February.
Events such as a Question Time a panel will be staged and guests from Lincolnshire's LGBT community have been invited to speak. And the college library features a wall display to promote understanding of gender identity issues.
Frank Hanson, equality and diversity manager for the college, said: "Many of our students will progress onto careers where excellent customer service skills are essential requiring an understanding of LGBT in today's global and diverse community."
Main pic: Students and staff at Boston college mark LGBT history month