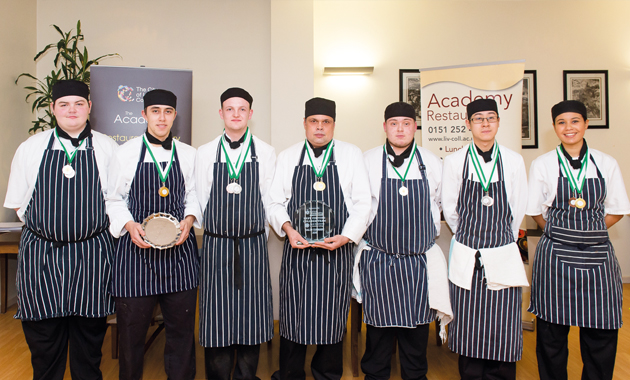 A culinary team from City of Liverpool College dished up three years of success in a row as they put in a winning performance at a Masterchef-style hospitality competition.
The eight-strong team from the college's Academy Restaurant was crowned Best Visiting Team at the Salon Culinaire competition at North Warwickshire and Hinckley College from January 28.
Daniel Liu enjoyed a personal success, being named the Best Visiting Student Chef.
He said: "I was so proud to have won Best Visiting Chef — but I couldn't have done it without the team and the team manager's support and guidance."
Ian Jaundoo, executive chef and culinary team manager, said: "This is the first competition most of the team has entered and to pick up the award for Best Visiting Team, for the third year running, is a superb achievement.
"This is definitely a sign of things to come for all of these aspiring chefs."
Main pic: City of Liverpool College Academy RestaurantÕs winning students from left: Calum Johnston, Daniel Liu, both aged 18, Harry Entwistle, 20, Carlyle De Salis, 46, Andrew Green, 19, Leon Tam and Livia Alarcon, both 18. Not pictured is team member Gurshesham Singh, 18