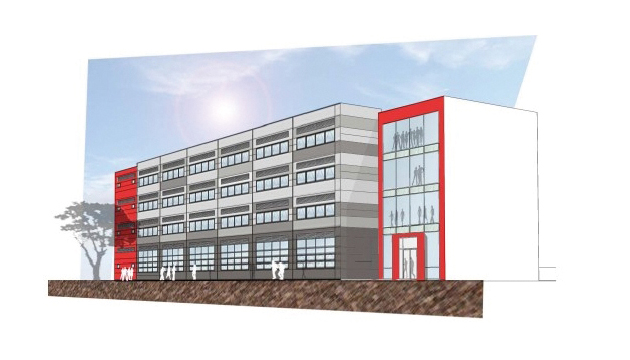 Police are hunting fraudsters who tried to rip off an Essex college by pretending be behind work on its £5.8m campus build, FE Week can reveal.
Colchester Institute got a letter purporting to be from the construction outfit behind its new South Wing — but the request for payment via new banking details was checked and found to be bogus.
"It would have been big money," said Colchester Institute's financial controller, Tanya Ellingham, who was part of the team that outwitted the fraudsters.
"They obviously target colleges who they see are having building work done and of course you can see who's doing the building work because it's on the signs on campus."
The foiled attempt to misdirect funds bears a striking resemblance to the scam that cost St Aldhelm's Academy, in Poole, Dorset, £1.2m in July 2013. The school, just like Colchester Institute, had contracted a building firm for work, but was asked for payment via alternative banking details by fraudsters posing as the contractors.
St Aldhelm's principal at the time Cheryl Heron said it hadn't affected the running of the school, but the Education Funding Agency's annual accounts for 2013-14, out last month, revealed the loss had still not been recovered and that "the incident is currently the subject of an on-going police investigation".
The Colchester incident also comes a month after FE Week revealed how a fraudster, calling himself Brian Hall, posed as a bailiff and targeted finance directors in at least eight colleges, including the College of Haringey, Enfield and North East London and City of Southampton College. It is understood that no college fell for the scam, which centred on Northampton County Court, to which a non-existent debt running into thousands of pounds was meant to be owed.
Michael Johnson, vice principal for finance at City of Southampton College, which was contacted on January 6, said: "He bombarded us with calls suggesting he was getting closer and closer to the college — but he was very pleasant. He tells you he's giving you a direct number that's not on the website to help you avoid getting stuck in a queue."
The incidents were reported to Action Fraud, as was the attempted fraud at Colchester Institute, where the construction outfit confirmed it had not been behind the request for payment.
"We followed our usual checks and procedures — which included ringing the company on the number we have on file, not the number on the letter," said Ms Ellingham.
She added: "It's nice when something like this does happen when you catch it — you can see what these processes are for and that they work."
An Association of Colleges spokesperson said: "Colleges always need to be alert for scams. If colleges suspect an attempted scam or fraud they should report the matter to the police."
A spokesperson for Action Fraud said the incident was being investigated. She also said last month's bailiff scam had been passed to Greater Manchester Police, where no one was available for comment.