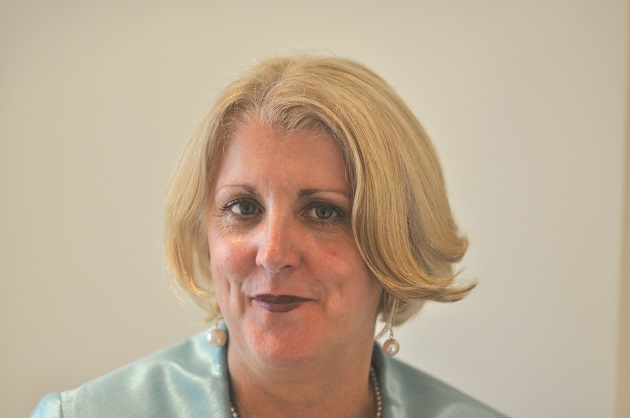 Around 50 colleges could be in serious financial difficulty due to a "perfect storm" of capital debt and 16 to 19 funding cuts, it has been claimed.
Lynne Sedgmore (pictured), executive director of the 157 Group, said the figure was "sector rumour" — but just last week FE Week reported how West Cheshire College was looking to shut one of two campuses built with £47.9m from the Learning and Skills Council (LSC) with long-term borrowing to top up funding for the builds having left it £14.5m in the red.
The SFA declined to comment on the rumoured figure, but Dr Sedgmore said: "If it were five colleges the responsibility would, in all probability, lie at the door of local management — for 50 colleges to experience serious problems at the same time, however, suggests a systemic problem."
Part of the problem, she added, was that SFA predecessor body the LSC had "encouraged" colleges to "take on ambitious capital redevelopment programmes".
"Since colleges have to finance a major part of their capital development themselves many have high borrowings and now face a 'perfect storm' as funding rates have been repeatedly cut for 16 to 19-year-olds in recent years and funding numbers slashed for adult provision," said Dr Sedgmore.
Of the FE Commissioner's 15 college visits so far, 11 — including West Cheshire College — were triggered by financial concerns from the Skills Funding Agency (SFA). Meanwhile, the Sixth Form College Commissioner has made one visit so far this academic year over finances.
Sixth Form Colleges' Association (SFCA) chief executive David Igoe said the 50 figure was "probably right" and said he knew of a dozen members experiencing financial difficulties "short of an official Notice To Improve and they are all on the Education Funding Agency's radar". "Much of the problem has to be the relentless cuts, which have seen sixth form colleges lose more cash than any other sector — around 20 per cent since 2010," he said.
But, he added, it was "right to suggest that legacy debt arising from the aborted College Capital programme has also contributed".
"Small sixth form colleges are particularly vulnerable and are often in areas of high demographic downturn with correspondingly little opportunity to grow," he said.
An Association of Colleges spokesperson said: "Following significant funding reductions from government, some colleges are inevitably experiencing financial difficulties. This level of funding cuts has to stop. Colleges need more stability in their funding if they are to plan for the future."
A Department for Business Innovation and Skills (BIS) spokesperson pointed to the emergency loans available to colleges through the exceptional financial support measures, which he said offered "tailored" support for colleges, depending on their level of financial difficulty. But he warned the measures, introduced two months ago, could be followed by intervention from the FE Commissioner.
"There are measures in place to support colleges facing financial difficulties including issues with making repayments on capital redevelopment funding," he added.
For more on this, see Lynne Sedgmore's expert piece