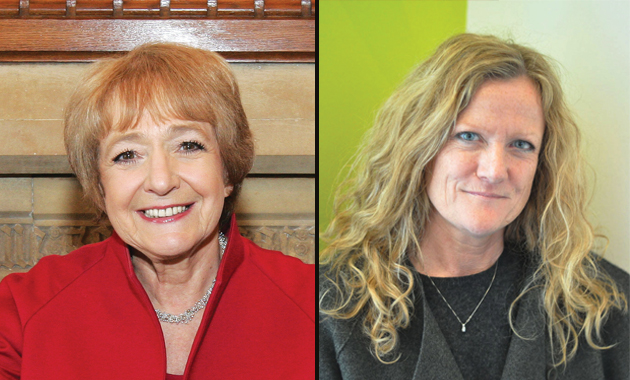 Public Accounts Committee chair Margaret Hodge has called for government action to boost traineeships after official figures showed take-up among eligible providers failed to pick up on last academic year.
A total of 812 providers could run the programme for 16 to 18-year-olds this year, but 22.7 per cent said no, while 722 could run it for 19-plus but 25.1 per cent said no.
And they numbers could even top 40 per cent with a further 19 per cent of possible 16 to 18 traineeship providers and 11 per cent at 19-plus not revealing their intentions to the funding agencies.
Last year, there were 713 eligible providers at 16 to 18, with 19.1 per cent declining, while for the older age group's 650 possible providers 29 per cent said no. A further 19.6 per cent and 0.8 per cent, respectively, did not say.
The latest figures failed to impress Ms Hodge, who five months ago said the Department for Education (DfE) had "failed" to manage providers operating traineeships based on a National Audit Office report that showed just 200 of 459 eligible providers who said they would deliver traineeships had recorded starts as of June last year.
Ms Hodge said: "The Government still has a long way to go to get more employers involved in traineeships.
"The National Audit Office (NAO) report last September showed that only a minority of eligible training providers were actually delivering the traineeships they promised and in 2014/15 up to 40 per cent of providers who could deliver traineeships may choose not to do so. More needs to be done."
Stewart Segal, chief executive of the Association of Employment and Learning Providers (AELP), said the latest figures showed a review was needed of restrictions limiting delivery of traineeships to mainly grade one and two providers.
"We know there are a number of providers who are not eligible that would like to start delivery and we hope the government will look at this issue as a matter of urgency," he said.
Teresa Frith, senior skills policy manager at the Association of Colleges, said: "Traineeships are designed for a very specific young person in terms of age and 'work readiness' and this is why 70 per cent of colleges have reported to us it is difficult to convince employers to take on a trainee."
However, last month's statistical first release showed 5,000 starts on the traineeships programme in the first quarter of this academic year, up from 3,300 in the first six months of 2013/14.
By the end of last academic year — the programme's first — there had been 10,400 starts.
A spokesperson for the Department for Business, Innovation and Skills and DfE said: "We are working with both funding agencies, the Education and Training Foundation and the National Institute of Adult Continuing Education to help providers to expand and improve their traineeships and support those that want to start offering traineeships to learn from the experience of other providers."
Visit www.traineeship-staff-support.co.uk to register for the ETF and AELP consultancy service for providers interested in or already delivering traineeships.
Main pic: from left Margaret Hodge, Teresa Frith