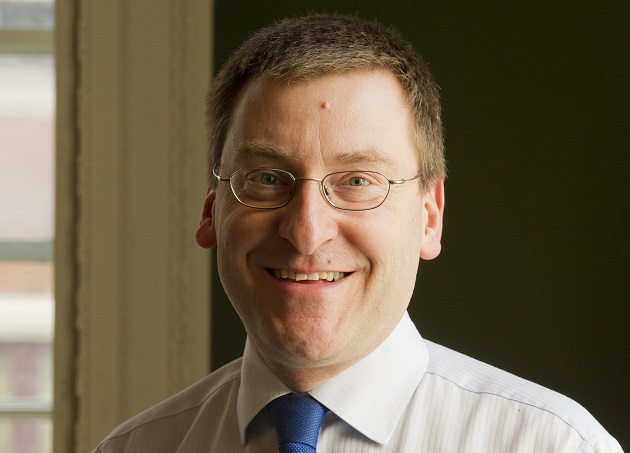 The funding rate for 16 and 17-year-old learners will remain at £4,000, the Education Funding Agency (EFA) has confirmed.
In a letter to providers, the Agency's national director for young people Peter Mucklow (pictured) said the £3,300 annual rate for 18-year-olds would also stay the same in 2015/16.
He said: "In the 2015 to 2016 academic year the national funding rate for full-time 16 and 17 year-olds will be maintained at £4,000 and the rate for full-time 18 year-olds at £3,300.
"As set out in my 23 October letter, there will be no change to the funding rate of £480 for full-time students qualifying for block two disadvantage funding. The rates for part-time students will also be unchanged."
The news has been welcomed by sector bodies, including Association of Colleges (AoC) assistant chief executive Julian Gravatt.
He said: "A few months ago we were seriously concerned that funding for the education of 16 to 18-year-olds was to be cut yet again in 2015-16. We are therefore pleased that Ministers have listened to concerns from colleges and maintained the full-time funding rate for 16 and 17-year-olds at £4,000 after listening to our concerns.
"There will still be cuts this year for 18-year-old students as a result of the removal of protection funding and colleges face major challenges from the increase in both employers' national insurance and pension contributions.
"The next Government, of whatever political colour, should not introduce any further cuts to the education of 16 to 18-year-olds, bring them within the protective ringfence and, for the long-term, undertake a once in a generation review of all education funding within a year of taking office."
Sixth Form Colleges Association (SFCA) chief executive David Igoe said: "Sixth form colleges will be relieved that the funding rate is being maintained at £4,000 and it is gratifying that ministers have listened to the case that SFCA has made, in partnership with the other associations, to stop any further cuts.
"However, the real issue remains the funding dip and we will be presenting further evidence shortly to show that a £4,000 rate for 16-18 year olds, significantly below the rate for 11 to 16 pupils and for 18+ HE courses, is a failure to invest appropriately in this critical phase of education and is seriously challenging our Colleges' ability to deliver an appropriate curriculum."
157 Group executive director Dr Lynne Sedgmore said: "Stability in the funding rates for young people will be welcomed by many college principals, but colleges continue to educate the majority of England's 16 to 18 year-olds under considerable financial pressure.
"We continue to argue that a future government should ensure equitable funding across the education system and offer a more durable approach to the setting of rates."