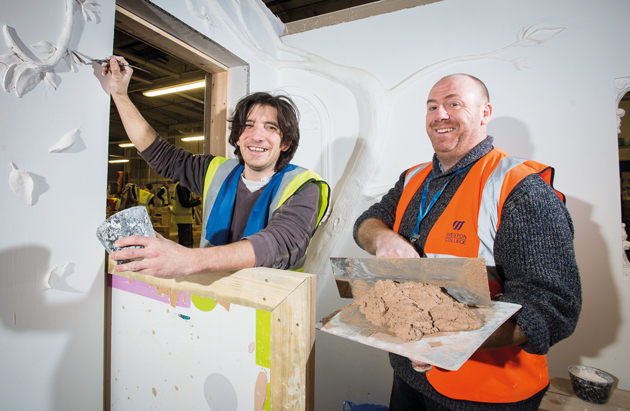 A Weston College student who trained in plastering after being made redundant has launched his own business and discovered an ability in 16th Century skills.
Dan Garner, aged 32, recently completed his level two plastering diploma at the college's construction and engineering centre of excellence (CECE).
It was there that lecturers found his ability with the 500-year-old skill of pargetting, which uses plaster of Paris mixed with hemp to sculptural effect.
Father-of-three Dan, 32, said: "I was made redundant from a printing company and decided I wanted to work for myself.
"I found plastering easy and then discovered my niche with this creative work.
Plastering lecturer Barry Allford said: "I made a musical note on the wall and Dan then created a cherry blossom branch. I have not seen talent like this in all my
years here."
Main pic: from left; Dan Garner and Weston College plastering lecturer Barry Allford at work