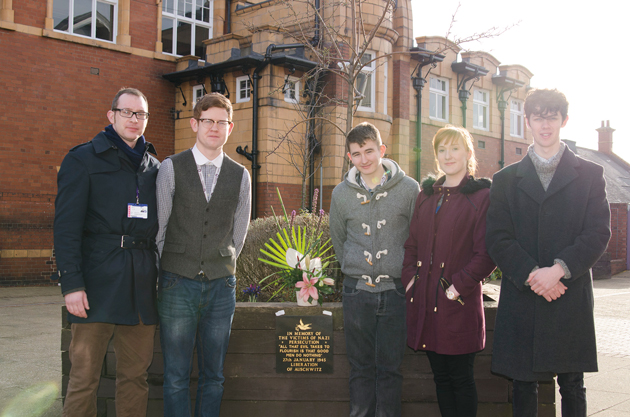 The 70th anniversary of the liberation of Auschwitz was marked with a memorial event organised by learners who had visited the notorious concentration camp.
A plaque at Queen Alexandra Sixth Form College was unveiled as part of the event, overseen by North Tyneside mayor Norma Redfearn.
A-level learner Kaldyne Field, aged 17, said: "Going to Auschwitz is an experience I will never forget, it really hits home what went on there.
"The idea of the plaque came to us on the way home from Auschwitz, we wanted to do something that would be permanent, creating a place of remembrance for students and the wider community."
Coun Redfearn said: "The students have done an excellent job in commemorating the 70th anniversary and taking it upon themselves to educate other young people and their community."
Main pic: from left; Queen Alexandra Sixth Form College history teacher Steven Driver with 17-year-old A-level learners Harry Smith, Kyran Brady, Kaldyne Field and Connor Burgess