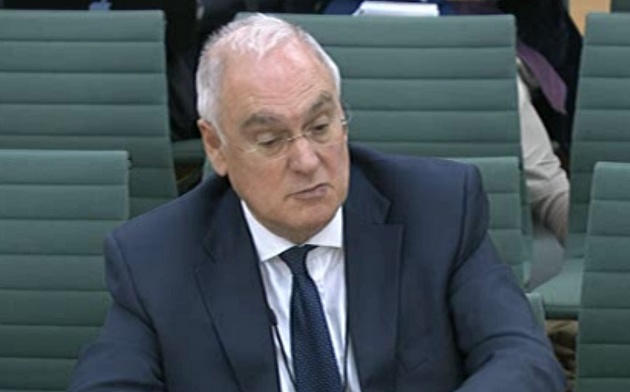 Colleges risk failing their Ofsted inspections if they are not engaging effectively with employers, Ofsted chief inspector Sir Michael Wilshaw has warned.
During questions from the House of Commons Education Select Committee this morning on the education watchdog's annual report in December, Sir Michael warned inspectors were going to be "more critical" of poor employer engagement by colleges.
Responding to a question from Labour MP Alex Cunningham about incentives for colleges to engage with business, Sir Michael said they risked an inadequate rating.
He said: "That's such an important question because apprenticeships aren't going to work unless employers get heavily involved, and some of the classroom-based courses that these FE institutions are running don't go well because employers are disengaged.
"When we go to a really successful college, they have really strong links with local employers, local chambers of commerce, Leps [local enterprise partnerships] and so on, they go out of their way for youngsters who are demotivated, lacking in confidence.
"We are going to be a lot more critical of the FE sector and colleges in particular if they're not doing that. They will fail their inspection if they don't do it."
The annual report had painted a mixed picture for FE and skills, highlighting a rise in the proportion of good or outstanding providers while also pointing to one-in-six learners at less than good providers.
It said that in 2013/14, 3.2 million learners were at grade one or two providers because 81 per cent of providers were judged to be good or outstanding at their latest inspection — compared with 72 per cent the previous year and 64 per cent as at August 31, 2012.
Sir Michael, in the report, also repeated calls in 2012/13's annual report for greater employer engagement in the sector.
And Ofsted director of FE and skills Lorna Fitzjohn told MPs today she wanted a new system to help colleges engage with smaller companies.
She said: "We see large employers, and even medium-size employers engaging, and colleges have had some success in that, but what there hasn't been success in is engaging in small and medium employers within that. There has to be some kind of structure, some kind of brokerage to encourage them."
See FE Week edition 126, dated Monday, February 2. for more coverage of the committee hearing — plus analysis of the sector's 2014/15 Ofsted results so far.