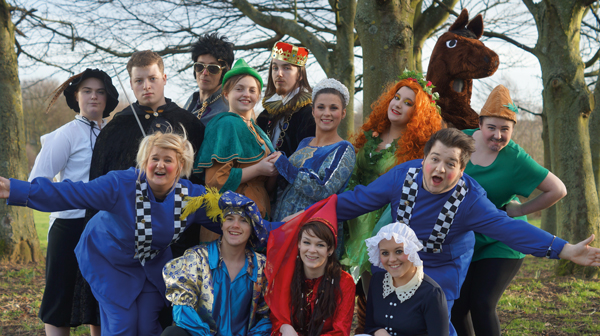 Performing arts learners from East Durham College got all mixed up with their annual pantomime.
Foundation degree students organised the cross of classic tales Robin Hood and the Babes in the Wood and performed seven shows over three days from Wednesday, January 21.
Cast member Craig Nunn, aged 19, from Sunderland, said: "We worked really hard to get the idea and the show together before Christmas.
"We knew that it was going to be really demanding but we were all ready and up for the challenge."
Performing arts programme leader Amanda Gregory said: "The students all worked really hard to get this up to a top level standard and they had a great energy and enthusiasm to go out and put on some brilliant performances for the public."
Main pic: The cast of Robin Hood and the Babes in the Wood at East Durham College