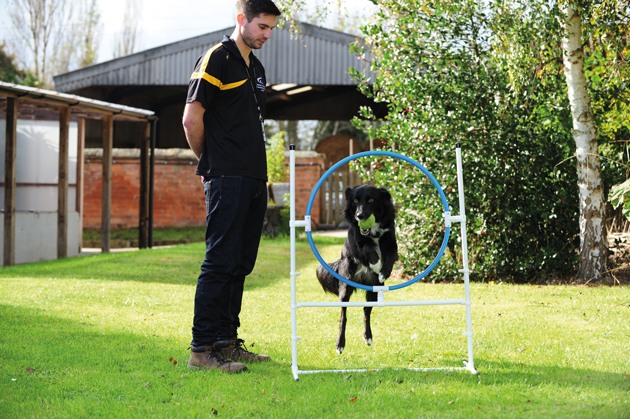 A former Chester Zoo worker who has also travelled to Sri Lanka to study elephants is behind a new course for dogs and their owners at Derby College.
The four-week course, launching on February 16, is run by animal behaviour specialist Jonathan Taylor.
Jonathan has worked at Chester Zoo and in Sri Lanka looking at animal behaviour from dogs to elephants and says that the course is as much about changing owners' bad habits as it is about dog behaviour.
He said: "The dog behaviour and training evening course is aimed at new dog owners who want to be more confident in handling their pets right through to people who need special training with a view to entering their dogs into shows.
"Everybody brings their dogs to the course and we provide individual support."
Main pic: Jonathan Taylor with Loki, a colleague's dog