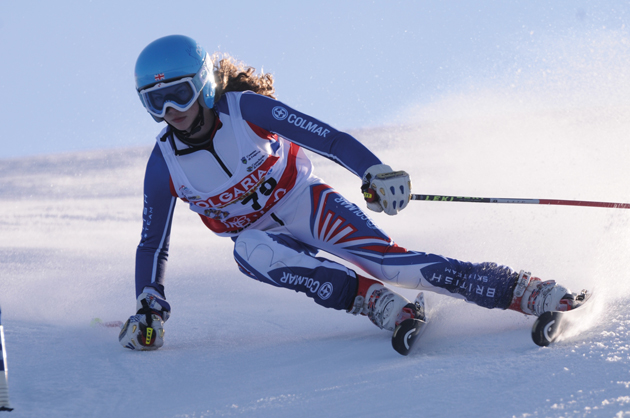 Fourteen years of alpine skiing hard work have paid off for a Northamptonshire college sports science student with a call-up to Team GB for the European Youth Winter Olympic Festival (EYOF), writes Billy Camden.
While most 16-year-olds were settling back into the routine of college, 2015 started with the announcement of a lifetime for Jessica Anderson.
For alpine skier Jessica, a sports science student from Moulton College, was told she had been selected to represent team GB at the EYOF, in Austria.
"I found out this month and I just felt overjoyed, honoured and excited to represent Great Britain and ski in such a big tournament," she said.
The five-day event, which opened yesterday (January 25), is for athletes between the ages of 14 and 18, and Jessica is one of 15 Team GB starlets having started skiing at the age just two.
"Everyone tells me I was born to ski. it all started when I was just a day old, when my parents named me after the French Ski resort of Tignes, and has not stopped ever since," she said.
"My mum [Julia] and dad [Stuart] used to ski quite a lot and they used to take me on skiing holidays when I was a child.
"I used to just stay in the crèche but I tried it one day after seeing everyone else do it and was told I was really good.
"I carried on and at six years old I was told to go and try out for a race team, so I did and got in."
Jessica, who is studying a level three extended diploma in sport and exercise sciences, has also represented GB in a number of competitions.
Her most successful year came in 2012 when she became British Slalom Champion and won three other competitions in Scotland.
Jessica trains in Austria in the winter and then at SnoZone Milton Keynes when she is at home.
Hoping to be as successful as her hero, Lindsay Vonn, an American World Cup alpine ski racer who won four World Cup championships, Jessica is aiming for even bigger achievements in the future.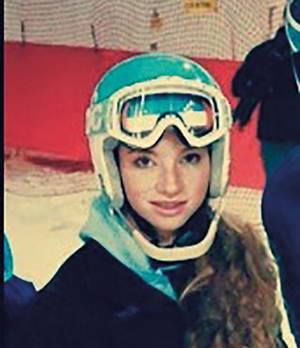 "My goal is to compete at the Olympic Winter Games one day and EYOF 2015 is a great opportunity for me to learn and experience a part of Olympic life," she said.
"Skiing is great sport and I hope many other children will take it up when they hear about my success."
Craig McIlwain, programme leader for sports studies at Moulton College, said: "We are not only fully supportive of Jessica's training and competition commitments but are also extremely proud of her achievements.
"She is an excellent role model to her peers and future sports students of the college and we look forward to seeing Jess continue to be successful."
Main pic: Moulton College skiing star, Jessica Anderson, hits the slopes.