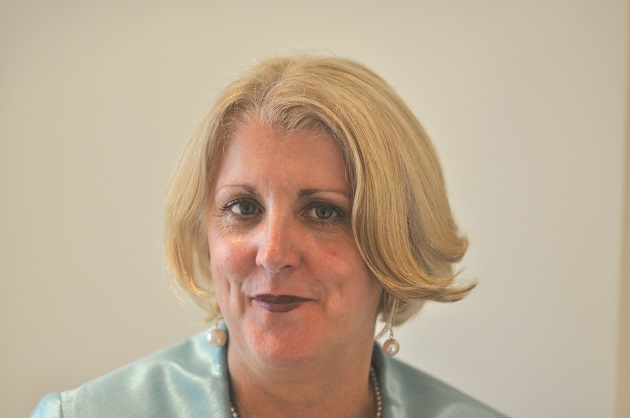 The FE sector has had one of its key spokespeople recognised on the 2015 Debrett's 500 list of the most influential people.
Dr Lynne Sedgmore CBE, executive director of the 157 Group, has been named as one of the UK's most influential people in the 2015 Debrett's 500 list, which was first published in yesterday's Sunday Times.
She joins other notable figures from the education world on the list, including Ofsted chief inspector Sir Michael Wilshaw, skills charity Achievement for All founder and chief executive Professor Sonia Blandford and UCas chief executive Mary Curnock-Cook.
Other names on the wider list, which covers a range of fields, including sport, new media and politics and recognises those who "persuade and inspire others" and those who have "instigated change over and above exception", include Prince Charles, chef Jamie Oliver and film director Danny Boyle.
Dr Sedgmore said: "It is a great honour to be included in such a prestigious list, and I am particularly delighted with the recognition for FE, which is all too often overlooked. I have worked in this sector for 35 years.
"Colleges and training providers have a vital role to play in helping young people develop the skills that will make them employable and successful citizens and in giving adults the chance to upskill or reskill for meaningful and sustained employment."
Her Debrett's listing says: "As executive director of the 157 Group of FE colleges, Lynne heads an association of several of the UK's largest FE colleges.
"A qualified teacher, over her career Dr Sedgmore has held a range of leadership roles in further education. She was chief executive of the Centre for Excellence in Leadership from 2004 until 2008, principal of Guildford College, vice principal of Croydon College and head of Croydon Business School.
"Today she is a fellow of the Royal Society of Arts and of the Institute of Directors, and was awarded a CBE in 2004."
She added: "I applaud Debrett's work to encourage social mobility through its not-for-profit foundation, which helps strong achievers from less privileged backgrounds develop the social skills and confidence they need to network and gain internships and work experience. I was born on a council estate and have succeeded in my career through the support of my family, hard work and a good education."
Newcastle-under-Lyme-born Dr Sedgmore has been executive director of the 157 Group since 2008. Under her stewardship, the consortium of large and influential FE colleges has become established as a major organisation in the sector, regularly commenting on and influencing policy.
A regular contributor to the experts section of FE Week, Dr Sedgmore became interested in the sector when she landed her first job out of teaching college with a youth opportunities programme. Her career has included jobs at Croydon College, Hackney College and Guildford College, where she was principal for six years.
Following a four-year stint at the Centre for Excellence in Leadership (CEL), Dr Sedgmore cancelled plans for a retirement in the country when she was offered the 157 Group role.