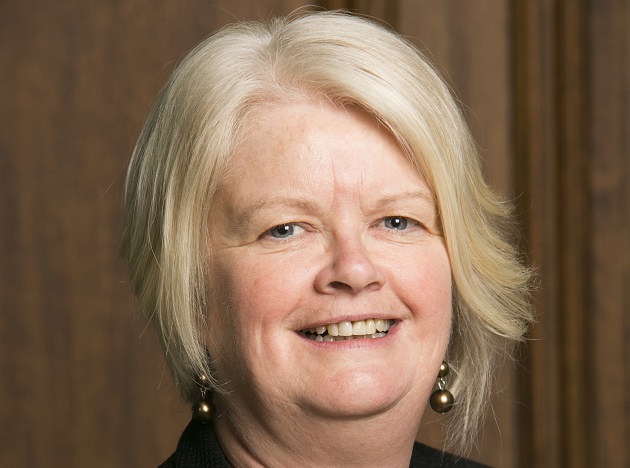 Lewisham Southwark College is set for a new principal and chief executive in Newcastle College's Carole Kitching this summer.
She is due to take over in July, replacing the current interim leadership team of Jo Lomax and Ioan Morgan (both pictured below right).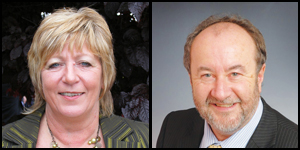 Ms Kitching, who joined Newcastle College as assistant principal in 2011 and was appointed as principal in September 2013 after eight months as interim principal, said: "I am delighted to have been appointed as principal and chief executive at Lewisham Southwark College at this exciting time.
"I am passionate about establishing the college as a beacon of excellence in London and beyond for services to students, employers and the community and I am looking forward to working with governors, staff and stakeholders to achieve this vision."
The South London college has been without a permanent boss since May with former principal Maxine Room having resigned after a visit from FE Commissioner Dr David Collins, whose inspection was triggered by a January 2014  inadequate rating from Ofsted.
Former Warwickshire College principal and ex-157 Group chair Mr Morgan became interim principal and chief executive  in June, and early signs of improvement were identified by Dr Collins on his revisit the following month.
But progress appeared to have slowed three months later with a fourth and final Ofsted monitoring inspection uncovering insufficient progress in college efforts to bounce back from the inadequate grading. Mr Morgan conceded there were "no excuses" for the poor results at the college, which won ministerial permission in November to rename from Lesoco to Lewisham Southwark College.
Ms Lomax became interim principal from January 5 with Mr Morgan's contract terminating at the end of last year, at which point governors agreed to split the role of principal and chief executive, keeping Mr Morgan on in the latter role.
Lewisham Southwark College was created in 2012 by the merger of Lewisham College, which was outstanding in 2006, and Southwark College, which was branded inadequate in 2011.
Corporation chair John Landeryou said: "The corporation is delighted that Carole has accepted the offer of the position. The board welcomes her experience and expertise and look forward to working with Carole to returning the college to its rightful place as an outstanding college in the heart of South London."
Joe Docherty, chief executive of Newcastle College's parent NCG (Newcastle College Group), said: "It is a challenging role but one which I am sure she will excel at. NCG has a good record of developing senior staff who progress to take on leading roles within their sector.
"We will start the process immediately to look for a suitable replacement for Carole to ensure a smooth hand over when she leaves us in July.  We wish her every success when she takes on her new role."