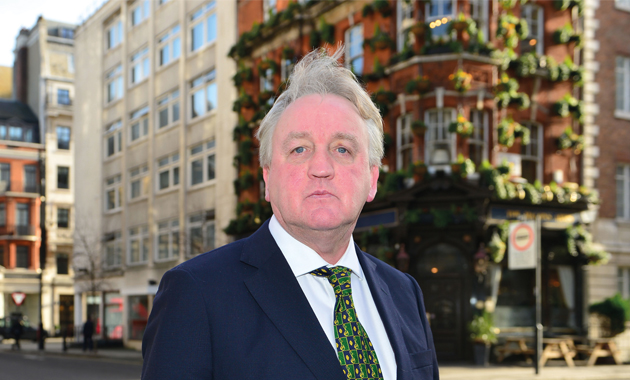 Gazelle chief executive Fintan Donohue has said that it's for to colleges to decide if his organisation delivered value for money as he unveiled an impact report containing no assessment of how it had spent £3.5m-plus of public funds.
The former North Hertfordshire College principal spoke exclusively to FE Week about the positive Gazelle-commissioned report and said colleges' ongoing membership showed they thought there was sufficient return on their taxpayers' investment.
In a frank interview that touched upon his future plans for the organisation, he sought to address the report's omissions of public spending issues and also Ofsted grades as he conceded that there wasn't a "direct correlation between an Ofsted grade and Gazelle membership".
However, the report has already been attacked by the University and College Union (UCU), which said it "fails to detail how a college might benefit from being a member and there is no proper evidence of why being a Gazelle member might represent good value for money".
The Policy Consortium, which helped to conduct and analyse an FE Week FE & Skills survey last year, was commissioned by Gazelle to produce the 24-page Gazelle Impact Report: December 2014.
It concludes that Gazelle has "had a significantly positive impact on its member colleges and on the wider sector," having assessed the organisation under the five themes of impact on the sector, on colleges, on learners, structure, and communications.
The organisation claims to "develop innovative new learning models and new partnerships with business to deliver an improved outcome for students, their communities and the economy" — but the report does not consider whether that impact was worth the £3.5m-plus it collected in public finances from colleges through set-up, membership and other fees since 2012.
"The difficulty with the concept of saying Gazelle has had this money is to suggest that there is an organisation that gets this money and does what it likes with it," said Mr Donohue.
"The Gazelle membership group determines its priorities, it determines its expenditure, it evaluates its own impact, it decides what it wants to spend that money on, and it determines whether it has been a value for money return or not."
The report covers the issue of the five colleges to have left Gazelle — the most recent of which was Lewisham Southwark College — saying that former members remained "positive about the value provided by Gazelle".
It says that the departures were "not a criticism of their experience to date but a recognition that, in the present economic climate, a £30K investment requires tougher scrutiny and an appraisal of alternative returns on that investment."
Mr Donohue said: "The report seems to suggest that, in terms of the sector as a whole and across the college members, Gazelle has had a significant impact.
"Our judgement would be similar to that of the Gazelle impact report — that we have been honest in our endeavour; we have set out to do something very positive, our absolute total commitment is to continue to do that, and it's up to others to make their judgement as to whether they think Gazelle has delivered a good enough return or not.
"And I, having lived with it for three or four years, have got to stand by and ask if I have put enough energy and effort into doing the best possible job with it, and I believe I have."
Criticism of Gazelle and the amount of public money it has received emerged last year after an FE Week investigation found that its five founding colleges dished out more than £530,000 each to Gazelle, according to figures obtained from Freedom of Information Act.
More than 20 current and former member colleges were asked what they had spent on the organisation, with standard annual membership priced at £35,000.
"I don't think you can set out to say what did this penny buy, what did this penny buy and what did this penny buy, what you do get in this impact report was that here's a group of colleges who chose to share investment they would have made in those activities in any case, and the evidence would suggest it's had a positive impact, both for the colleges and for the sector as a whole by doing it that way, "said Mr Donohue.
"And I'm fairly certain that the Gazelle Impact Report suggests that, by spending it collaboratively, we have had more impact."
However, the Policy Consortium report also makes no mention of Ofsted grades of which, taking into account most recent inspection reports versus those immediately prior to membership, four resulted in no change to grades. A further four did result in overall grades going up, and by a total of four grades — but four also resulted in overall grades going down, and by a total of eight grades. The picture for teaching and learning was largely the same [click here for FE Week analysis of Ofsted grades and Gazelle membership].
Gazelle, looking at colleges inspected while members and taking into consideration recent departures, has been left with five colleges rated overall as good and four as 'requires improvement'.
Nevertheless, the impact report says: "The Policy Consortium's overall conclusion is that Gazelle has a good story to tell and individual Gazelle colleges have some solid achievements that deserve more widespread recognition.
"These include the development of new and exciting approaches to teaching and learning in individual institutions, and an increase in the reputation of the sector nationally in relation to an emerging policy focus on enterprise and entrepreneurship.
"Gazelle also deserves credit for demonstrating a sector-led approach to curriculum and leadership development."
However, UCU head of FE Andrew Harden attacked the report. He said: "If this report is supposed to be a defence of the Gazelle Group, its work and its value then it fails to make a convincing case."
He added: "It fails to detail how a college might benefit from being a member and there is no proper evidence of why being a Gazelle member might represent good value for money.
"There is no evidence Gazelle membership enhances Ofsted or exam results, nor is there any way of determining if the thousands spent on Gazelle membership is good for the college."
Mr Donohue said: "A number of Gazelle colleges, in their Ofsted reports, have been highly commended for some of the stuff that Gazelle is doing, and I wouldn't want that to get lost in the fact that there isn't a direct correlation between an Ofsted grade and Gazelle membership.
"What it isn't fair to say is, for example, that all the stuff that we're doing with Gazelle hasn't impacted on students, on staff and teaching and learning, and that that's not reflected in a number of the Ofsted reports."
He added: "It would be a very serious mistake to suggest that being part of Gazelle hasn't improved teaching and learning, or hasn't actually enhanced student experience, or doesn't lead to a more positive Ofsted report, because many of the colleges that have excellent Ofsted reports would actually say it has, and the Ofsted reports would be very clear on that in terms of their comment.
"If you want to say there isn't a consistent impact of Gazelle membership across the board on teaching and learning, across all the colleges, I would say that's absolutely right."
Gazelle chief executive Fintan Donohue speaks to FE Week editor Chris Henwood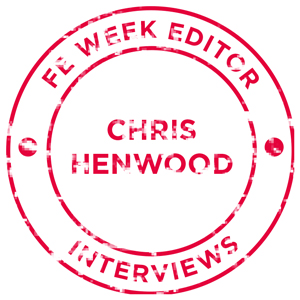 What do you take from the impact report? 
It reinforces the impact that Gazelle has had on the sector as a whole and on the colleges that we've been working with over the last three years. Gazelle colleges themselves who have received the report view it very positively. I think it makes it very clear that we have made significant in-roads to innovation in the sector. We have I think created a significant agenda around enterprise and entrepreneurship that didn't exist before we started.
Is the report telling you anything that you didn't already know?
It highlights areas around our communication, our structure, our clarity that we need to improve, and it also highlights the fact that our sector is changing, and with it, we need to be ever more relevant to that sector, particularly with its funding crisis and so on. That's very helpful as well because it tells us we can't stand still, we need to continue to evolve — and I think that is an important message for us to take on board.
Given there's no mention of Ofsted or value for money in relation to membership of Gazelle, how would you answer the criticism that this report is just glossy marketing? 
This report is a very clear statement from Gazelle that it is very open to investigative research done by a wholly independent organisation into its impact, its approach, its value for members. It's directly the opposite to glossy production. It's fairly balanced. It's very clear about the areas we need to improve upon.
How much did the report cost to commission?
That's a commercial and confidential issue for the people who provided the report. It's not something that I can give, but what I can say is that I think that it was necessary, having done an impact report ourselves in the previous year, to commission an independent report that could provide a higher level of objectivity about what Gazelle has been about.
How do you feel about the fact Gazelle recently lost five of its 23 member colleges?
That is a function particularly of financial/funding issues, and I think it's a function of the fact that the discretionary spend of colleges is becoming more contracted, and our colleges have got to think very clearly about what they can spend and how they can spend it.
And I believe that, if we go the way we want to go, which is to become essentially an organisation which helps colleges to grow new income, to develop new products, to distinguish their curriculum offer, other colleges will want to join with us in different ways, but I wouldn't rule out the fact that in these times, and in these difficulties, colleges will have to make those decisions.
Are you looking to expand Gazelle?
Colleges need to be very clear that their strategy is consistent with what Gazelle is trying to achieve. If a college came to Gazelle now and said, "We think that we very much want to embrace a strategic approach to putting enterprise and entrepreneurship more centrally as a plan for development in our college," we would be very open to talking to them.
We have never sought, we have never recruited colleges, we have no expansion plans – we never have had. I've never actually gone out at any point ever and looked for college members.
Exclusive online additional content…
The report outlines areas for improvement — things that weren't right on your watch. Do you therefore have any plans to step aside?
The indications from the members of Gazelle, both the founder members and the wider membership, are they appear to place significant value on my membership. I, certainly in relation to the FE sector and Gazelle colleges, believe I've still got significant experience and value to offer in trying to help colleges cope with what I think is going to be a very difficult period.
But I am very clear that remit would be focused wholly on the FE colleges side, and I wouldn't have an involvement in the commercial side of the organisation as it develops, I am much more on the not-for-profit further education improvement side, and I would expect to continue to have a leadership role, and that should be for the next few years.
How would you answer the criticism that Gazelle language, in terms of the phraseology in its reports, such as ecosystems and T-shaped learners can be alienating?
Frequently, the language around entrepreneurship doesn't connect well enough with the student, and maybe even the teacher, and we have got to simplify that, and make it much more accessible to students and to teachers, and we need to do that. We have to do that. We have to take that on board and we have to try to reach all areas by adapting and changing language, and perhaps more importantly getting students and teachers to help to write and work with us to get that right.
Gazelle's founder colleges were hoping it would have a commercial arm eventually, with a view to getting a return of their investment. What is happening with that?
We took a very sanguine view, which was if we can develop some good things — it could be around leadership, it could be around design, it could be around curriculum — wouldn't it be great if we could essentially develop those and sell them on so that we could actually get money back in and reinvest. And that's still very much an aspiration. It's very much an aspiration to say, "How could we do that professionally?"
I think what the Gazelle Impact Report makes clear – which we fully accept and recommend – is that those two strands need to be wholly separate. You cannot really miss the two, and that's why essentially we are very clear that I work on the not-for-profit Gazelle College Group agenda, and any future commercial development of those products and services actually becomes very distinctive and very clear.
Do you think you might be bringing the £35k fee down?
I don't think that's what the vast majority of members want. What you've got to ask is, "What value can you deliver?" You know, you can't research, develop and connect as well if you've got fewer resources. You can't do as much with the students, or you can't maybe run as many training and development events for your staff.
Report claims it's 'too early to tell' if Gazelle is worth it
The Gazelle impact report assesses the organisation under five themes — the impact on the sector, its member colleges and learners, structure of Gazelle and communications.
Further sections offer an executive summary conclusions and recommendations, bibliography and organisations interviewed.
While it contains much praise for Gazelle, it does also criticise the organisation, identifying "issues concerning the structure, strategy and purpose of Gazelle".
However, it does not consider whether Gazelle has delivered value for public money nor the effect of membership on Ofsted grades, claiming "there is a valid 'too early to tell' argument".
It adds that member colleges are "all at different stages on the journey and are moving at different speeds".
It has led to criticism from University and College Union head of FE Andrew Harden that, '"the report simply lists excuses why Gazelle cannot and should not be properly judged".
He said: "Saying Gazelle is a young organisation is no excuse. Five colleges have already decided to end their "journey".
"The remaining Gazelle colleges need to explain why they continue to pump thousands of pounds of public funds into a group that opts for buzzwords and excuses ahead of any kind of proper audit."
Mick Fletcher, a member of the Policy Consortium, which published the report, said: "An overall value for money analysis would not be valid, nor practicable, since different funders have put differing amounts in and got different things out each case would need to be treated separately.
"Many things affect Ofsted gradings and separating out the impact of Gazelle membership from everything else going on in individual colleges would be a very big piece of work beyond the scope of this study."