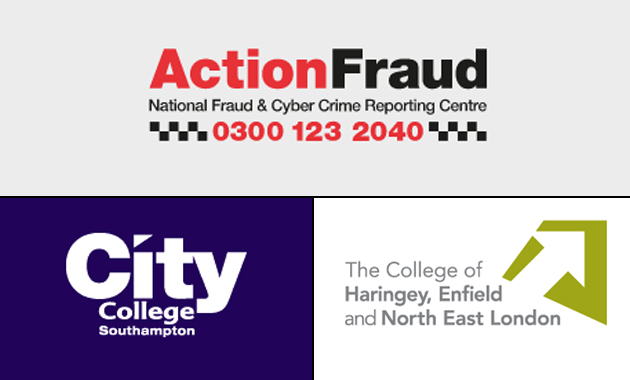 College finance directors have been targeted in a bailiff scam involving a chilling "long series" of phonecalls with the con artists themselves.
Staff in at least eight colleges, including the College of Haringey, Enfield and North East London and City of Southampton College, were subjected to the rip-off attempt this month.
So far, FE Week understands, no college has fallen for the scam.
However, it is thought that the fraudsters are employing the same tactics on each occasion, centring their bogus story on Northampton County Court, to which a non-existent debt running into thousands of pounds is meant to be owed.
A man calling himself Brian Hall contacts the college, claiming he was a bailiff coming to collect £7,000 — £3,995 of which the college owes to fictional company Studio Media and £3,000 owed in court costs over the debt.
When the college says it has no idea about the case, the man offers to help them gain a temporary court order while the issue is resolved, giving a phone number he claims is for Northampton County Court's bailiff department.
Stewart Cross, vice principal for finance at College of Haringey, Enfield and North East London, which was targeted on January 6, said: "He was very plausible. He put a lot of pressure on and it was quite a long series of conversations."
Michael Johnson, vice principal for finance at City of Southampton College, which was contacted on the same day, said: "He bombarded us with calls suggesting he was getting closer and closer to the college — but he was very pleasant. He tells you he's giving you a direct number that's not on the website to help you avoid getting stuck in a queue."
The person who answers the phone, introducing himself as Simon, says he can grant a temporary order — if the college transfers the original £3,995 debt to a holding account while the case was be re-examined.
The Association of Colleges (AoC) and also Action Fraud — a national fraud helpline operated by the City Of London Police force — have issued warnings.
An AoC spokesperson said: "We are aware that eight college finance directors have received a phone call from the same person about the same debt at Northampton County Court. Colleges have reported the matter to the police which is the right thing to do if there is any suspicion of fraud."
Pauline Smith, head of Action Fraud, said colleges should phone Action Fraud on 0300 123 2040 if they are targeted.