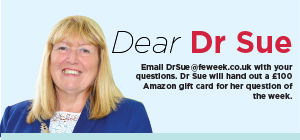 How do you handle your new principal's demands? Is the managing director refusing to budge? Dr Sue Pember, the former head of FE and skills investment at the Department for Business, Innovation and Skills (BIS), who was awarded an OBE for services to the sector in 2000, puts her extensive sector knowledge to good use in a new section for FE Week.
On the third Monday of every month she answers your questions, backed by the experience of almost a decade as principal of Canterbury College, in addition to time served in further senior civil service posts at the Department for Education and Employment, Department for Education and Skills, and Department for Innovation, Universities and Skills.
In Dr Sue's first section, she answers some of the questions she gets asked most often. Email DrSue@feweek.co.uk to ask her your question.

The simple answer is that this is one of the few statutory requirements around board membership and it is there because the last two governments have thought it really important that the student voice is heard. But why wouldn't you have one anyway?
Student governors have a special and unique role which needs to be nurtured and developed by the college. Learner perspectives can be the most insightful form of information the board will receive. Students often know about issues which, if left to escalate, can have dreadful consequences for the college. Students are the defining stakeholders in decisions made by governors and, as such, should be supported to maximise the impact they can have as student governors.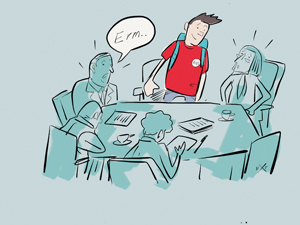 There is much good practice where the board and college have a strategy to bring on new student governors. The students are supported and given training on public speaking and making an impact.
Furthermore, student governor impact has improved where colleges have actively reviewed and adapted their practice and procedures to ensure greater accessibility for student governors.
These colleges are proud of their students' ability to be active board members and they see this as part of the employability skills their students require in the future job market.

This question divides governors. We have a long history in the UK of the voluntary principle with governance of public services and charities being provided through an unpaid route and, in most instances, it has worked well.
Everyone agrees that good people should be supported to attend meetings through claiming for travel and other expenses (such as child care) but, whether college governance is improved if the chair is paid has yet to be tested.
Under Charity law, trustees should not profit from the office they hold unless authorised by the governing document (Instrument & Articles, statute or Principal Regulator). College governing bodies are subject to Charity law and governors are the equivalent of trustees.
However, there are circumstances when payment is allowed. BIS and the Charity Commission have introduced guidance on how boards can apply.
This guidance has been around since 2013 but no one, as yet, has applied. That should not stop anyone trying, however. The BIS document provides several case studies where the Charities Commission has agreed to pay. The Charity Commission considers requests for permission to make payments on a case-by-case basis. Examples include: agreeing that a chair recruited to set up a large educational trust should be paid; agreeing that to encourage diversity the organisation can advertise the role as paid; and agreeing that the charity can cover loss of earnings. See the BIS document for details.

My answer is quite straightforward — governors should set the strategy, approve an affordable funding plan, determine a set of key performance indicators, monitor performance by scrutinising the information that is presented to them and ensure management action is taken swiftly when targets are not met.
It is vital to focus on the real business of the college — the students. How many applied and enrolled? Are they recruited in line with the forward plan? Are they staying on and enjoying their courses? Did they achieve the qualification(s) they signed up for? And, did they go on to further study, university and/or find a job in an area they trained for? If you do this, then you will not go far wrong.
You must be clear that governance is the act of governing — not managing. Governance provides strategic leadership and direction to a college. The governing body sets and approves policies and the budget, defines expectations, delegate's powers, and verifies performance towards delivering its strategic aims and objectives.
The most important aspect is to get the relationship and appropriate division of responsibilities between strategic governance led by the governing body and operational management led by the principal and the senior management team right.