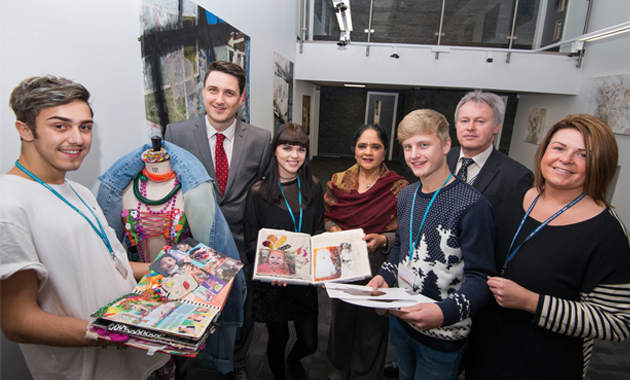 Creative art students from West Nottinghamshire College can now learn their craft in a new £2.3m facility.
The new two-storey Visual Arts and Design Centre was designed by architects Ibi Group and built by J Tomlinson Limited.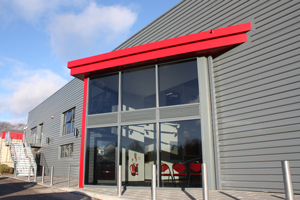 It includes a range of state-of-the-art studios, modern teaching space, and bright exhibition areas.
A college spokesperson said the project represented the final stage in its £40m investment programme to upgrade its estate across Mansfield and Ashfield.
Dame Asha Khemka, principal, said: "I am immensely proud to see this centre come to fruition. The building has a real energy and buzz, and it's great to see students working hard and enjoying their studies in this modern, 21st Century learning environment."
Main Pic:  from left, are: West Nottinghamshire College student Gorge Boyle, aged 18, Chris Kowalenko, from J Tomlinson Limited, student Maisie Smith, 17, principal Asha Khemka, student Kurtis Klegg, 18, head of creative industries and digital technologies Steve McAlone, and curriculum manager Helen Wood. All three students study the extended diploma in art and design at the new centre (pictured above left)