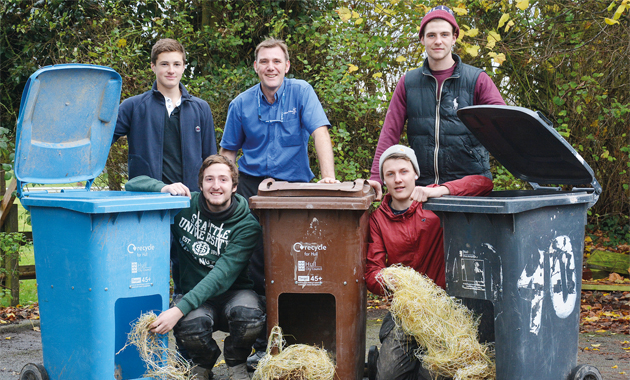 There was no horseplay when construction students from East Riding College worked with a local business on a recycling project.
The joinery apprentices turned old wheelie bins into winter feeders for horses after being contacted for help by nearby Meaux Livery.
Tutor Craig Leach said: "It's a small scale project, but the work required accurate measurements and cutting and drilling, and the safe use of portable power tools is an important element of the course.
"It's also good experience for the learners to work with clients outside college environment and they were really pleased to be making something permanent that would be well used."
Hannah Caley, from Meaux Livery, said college learners would be asked to help build a Meaux Livery cross country course later in the year.
Main Pic: from left: Charles Hargreaves, Jo Oliver, both aged 18, tutor Craig Leach, Josh Ralph, 16, and Dan Smedley, 19. All students study level two intermediate apprenticeship in wood occupation