British Gas failed to deliver a massive 89 per cent of its £2.5m initial allocation for 16 to 18 apprenticeships last academic year.
Skills Funding Agency (SFA) data shows the energy giant, which started 13 times more apprentices over the age of 18, was ultimately paid £2.2m less than its July 2013 allocation for the programme.
According to FE Week research comparing July 2013 allocations for 704 providers with final funding figures, British Gas received just 11 per cent (£287,606) of its original allocation — the lowest proportion among providers who fell short of their allocation by more than £1m.
A spokesperson for British Gas, which was rated outstanding following its last full Ofsted inspection in July 2007, said: "We received an allocation of £2.5m [16 to 18 apprenticeships] funding from the SFA for 2013/2014. This allocation was based on our previous two-year contract performance data held by the SFA.
"The average age of an apprentice at British Gas has been rising and now stands at 25.
"However, the allocation [for 16 to 18 apprenticeships] was not used as, in addition to recruiting 33 SFA-funded apprentices aged 16 to 18 [and five not funded by the SFA], we recruited a number of apprentices from other age groups [428] including a large number [151] who are not funded by the SFA.
"The money that was not used was clawed back by the SFA and reallocated to other providers throughout 2013/14."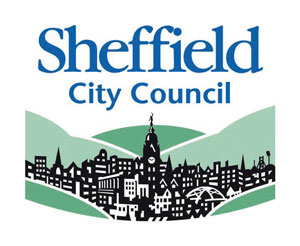 Initial allocations on the 16 to 18 apprenticeship programme often vary from final allocations (with 10 months of the year having passed) as the SFA makes in-year adjustments as part of its quarterly performance management process.
However, in the same process the typically larger and more predictable adult skills budget allocations tend not to be adjusted to such a great extent.
The British Gas spokesperson added that its non-SFA funded apprentices were paid for entirely by British Gas and worked towards level two qualifications in dual fuel smart metering.
Nevertheless, the two other two worst offenders, among providers who missed their July 2013 16 to 18 apprenticeships allocations by more than £1m, were Sheffield City Council which only received 18 per cent (£604,319) of its £3.4m allocation and Carlisle-based logistics training provider System Group Limited which was paid 36 per cent (£881,355) of its £2.4m allocation.
System Group Limited declined to comment on why it missed is 2013/14 allocation.
But Andrew Hartley, business development director for the provider rated good by Ofsted in October 2012, said: "It is pleasing to report that interest in apprenticeships in the logistics industry has really picked up in the last few months as companies look to bring young people into their organisations in order to develop and grow.
"We are very busy launching a number of programmes with clients at this moment in time and there is a very positive outlook. We will certainly achieve our 2014/15 allocation."
There was nobody available to comment at Sheffield City Council, which received a good Ofsted rating for its training programmes in February last year.
An SFA spokesperson said: "We do not comment on individual providers. When determining provider allocations we continue to apply, to all our providers, our published performance management processes according to the type of funding agreement.
"We will maximise participation funds by identifying delivery that is below funding allocation or contract value and redistributing funds to providers with a good track record and evidence of demand from employers or learners."
Three quarters fail to deliver £136m of provision

Sources: SFA 2013/14 initial allocations and SFA final funding year values 
Almost three quarters of FE providers failed to deliver on their initial 2013/14 16 to 18 apprenticeships allocation by a total of £136m.
The SFA data shows that, of providers for whom comparison can be made, 704 were earmarked a total of £685.6m cash for 16 to 18 apprenticeships in July 2013.
But final funding figures for last academic year showed that while 200 providers (28 per cent) got a total of £32.7m more than they had been allocated, 504 (72 per cent) were paid £136m less than their combined allocation figure.
It means the sector was £103.3m down on the 16 to 18 apprenticeships it had been expected to deliver.
Julian Gravatt, assistant chief executive for the Association of Colleges, said better pre-apprenticeship training and careers advice was needed to help providers hit future allocations on a key priority by the government.
He said: "There are a number of reasons specific to 2013/14 which will have contributed to under-19 apprenticeship recruitment shortfalls, for example the tighter funding rules.
"However, this is not a new problem and illustrates the need both to develop a better pre-apprenticeship offer for young people and also to improve the careers advice given to school pupils in Years 10 and 11."
The Statistical First Release published in November last year showed that 16 to 18 apprenticeship starts were up on 2012/13, from 114,500 to 119,800 (4.6 per cent).
It was the first annual increase for the age group in two years, with the 2010/11 number of 131,700 having been 12.8 per cent up on the previous year.
The same set of official figures for 2013/14 showed there had been 10,400 traineeship starts during the programme's first year.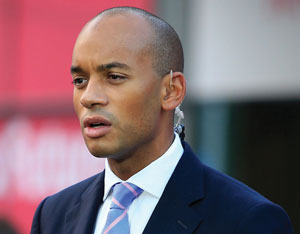 A spokesperson for the Association of Employment and Learning Providers said: "We believe that providers could have done even better if the traineeships programme had begun earlier because this would have placed more young people in a position to progress on to an apprenticeship.
"We need to throw more weight behind traineeships to maintain the increase in the number of apprenticeships starts that we saw for teenagers last year."
All-age apprenticeship starts at 440,400 last academic year, down 13.7 per cent, having been at 510,200 the previous year, and 520,600 in 2011/12.
Within the fall in the 2013/14 figures, were decreases from 165,400 to 159,100 (-3.8 per cent) for the 19 to 24 age group and 230,300 to 161,600 (-29.8 per cent) among those aged 25+.
Shadow Business Secretary Chuka Umunna (pictured) said: "Recently, we learned that the number of apprenticeships is falling, while there are real concerns that apprenticeship quality has been badly eroded.
"Now it emerges that the number of apprenticeships being delivered for 16 to 18 year olds has fallen far short of the government's own expectations.
"We badly need more decent apprenticeship opportunities, which is why the next Labour government would act to ensure all apprenticeships are of high quality and would use government procurement to create thousands of new apprenticeships."
Labour has said that all apprenticeships should start from at least level three and last a minimum of two years and the number of school leavers applying for apprenticeships should match the number starting university by 2025.
It has also pledged that all public procurement contracts would include a requirement to hire one apprentice for each £1m awarded in the contract if it won General Election in June.
A Skills Funding Agency spokesperson said: "In line with government priorities, we have maintained our investment in high quality apprenticeships and traineeships to support people to enter and progress in work.
"Applying our published performance management policy has meant that we have been able to fully fund all high-quality 16-18 apprenticeship delivery."
No one from the government was available for comment.
College with biggest £1m-plus underdelivery comes fourth overall
The college that saw the greatest £1m-plus underdelivery on its initial 16 to 18 apprenticeship allocation hit just 38 per cent of its July 2013 target.
Northbrook College, in Sussex, fell £2.1m short of the £3.4m it had been earmarked by the SFA.
It recorded the fourth biggest underdelivery percentage among all providers who missed the sum earmarked for them by more than £1m.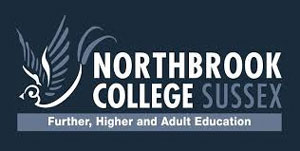 A spokesperson for Northbrook College, which was rated as good by Ofsted in November 2013, said: "As part of its risk strategy review, the college took the decision to decrease the number of partner providers [for 16 to 18 apprenticeships] from August 1, 2013.
"This was in full consultation with the SFA as part of the funding reconciliation process. The SFA had automatically increased the 2013/14 allocation, based upon the prior year's delivery with growth increases."
He added: "The shortfall between delivery and funding allocation was planned by the college, as it was not prepared to compromise the quality of learning that its students receive."