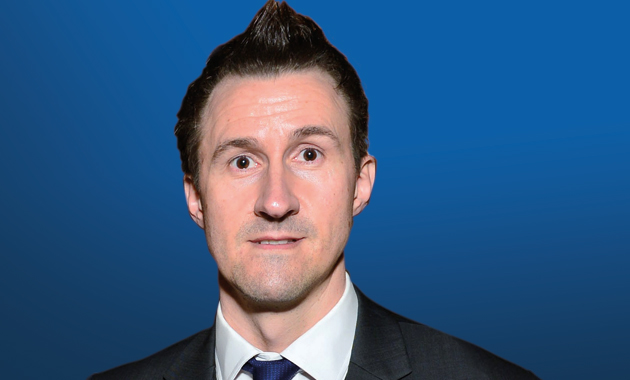 Skills Funding Agency (SFA) director Keith Smith (pictured) has apologised to providers about a shock clawback warning that caused "sleepless nights" among sector staff, FE Week can reveal.
More than 700 providers were contacted by Una Bennett, deputy director for funding systems for the SFA, before Christmas with warning that they would have to repay against "provision that has been incorrectly claimed".
It provoked an outraged response on the SFA's Feconnect online forum, where a number of users complained that the correspondence was sent after the SFA's own auditors signed-off provider accounts last autumn and did not specify how much needed to be repaid.
But an emailed apology to providers from funding and programmes director Mr Smith has since been sent and, like the original email, leaked to FE Week.
It stated: "We are sorry that within this [Ms Bennett's] letter, issued so close to the Christmas break, the issue of recovery of funds was raised. This was premature since the main issue we wanted to highlight was the importance of accurate data.
"We were not clear that this is about establishing if your data was accurate and not about recovery of funds.
"The letter was intended to give you advance notice of the possible data coding errors."
The email also identified mistakes that could have been made with ILRs, including the minimum length of 16 to 18 and 19+ apprenticeships and eligibility for 24+ advanced learning loans.
It asked providers to take these into account when double-checking their ILR data and to tell the SFA themselves before the end of January if they needed to make any repayments.
The latest email saw the SFA come under fire once more on Feconnect, where one user complained that she had suffered "sleepless nights" by the initial email over what was likely to turn out to be just a £150 discrepancy on her original ILR claim.
Julian Gravatt, assistant chief executive at the Association of Colleges, said: "It's important that data errors are corrected but it was wrong to introduce a new over-claim process five months after the year end.
"It is good that the SFA has adjusted its approach and is providing colleges with a chance to discuss the evidence so that a sensible decision can be reached about the final funding amount."
Stewart Segal, chief executive of the Association of Employment and Learning Providers, said: "We recognise that error reports through the year should have picked up issues to be addressed but equally in our view, there have been data collection problems and therefore it's right that individual providers should have the opportunity to discuss matters fully with the SFA."
Dr Lynne Sedgmore, 157 Group executive director, said: "We are pleased the SFA has acted swiftly in contacting providers and allaying some of the fears the original communication will no doubt have provoked.
"We will be looking to address some of the lessons to be learned from this episode with the SFA over the coming weeks and it is a good sign that they are now seeking active provider engagement in resolving any outstanding issues."
The SFA declined to comment.
Do you know how much you have to pay back? Email news@feweek.co.uk to tell an FE Week reporter.