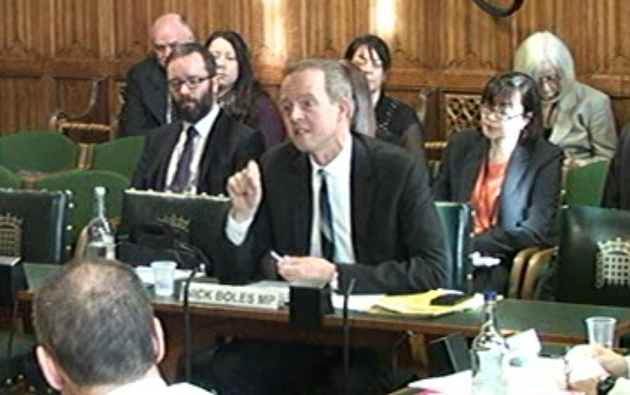 Skills Minister Nick Boles has told the House of Commons Education Select Committee that the government had "gone off half-cock" [sic] on apprenticeship reform.
He appeared in front of the committee as part of its investigation into apprenticeships and traineeships for 16 to 19-year-olds this morning  — less than 24 hours after he ruled that more research was needed on proposals to fund apprenticeships via employers and either through the PAYE system or credit accounts.
Facing questions about when the reforms would come to fruition, Mr Boles claimed the initial proposals, drawn by predecessor Matthew Hancock, had not been fully formed.
He said: "You'll understand if we do more homework. Bluntly, we don't want to go off half-cock (sic) again, because frankly it's not been ideal to come forward with two proposals and then decide not to go ahead with either of them. Speed is great but it's more important to get it right."
Asked by committee member Pat Glass MP if reforms were "being kicked well into the long grass," Mr Boles said: "You will be aware that we are running into the buffers somewhat in terms of the election. It is definitely not long grass.
"My personal ambition is to make it as short grass as possible but I make no promises about whether we'll be able to make the chair's request of getting a solution announced by May 8.
"I am pushing as hard and fast as I can to come up with a solution, not least because I am confident a solution is there which will actually meet everybody's concerns."
For more, see edition 124 of FE Week, dated January 19.