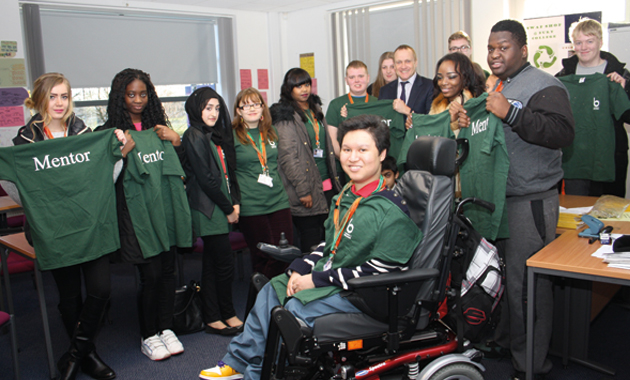 Bury College learners have been undertaking specialist training as part of a new peer to peer mentoring project.
The new programme means learners will act as mentors to fellow learners to deliver information on a range of issues, including healthy lifestyle.
Deane Sergeant, aged 19, is studying a level three extended diploma in IT and is one of the new mentors.
"The training we have received for the mentoring project has been great," he said.
"My confidence and listening skills have improved greatly. It will also be great to include on my CV."
Student learning mentor Nasreen Ashraf said: "The aim of the project is to equip student volunteers with transferable skills, develop their confidence and gain knowledge in the belief young people are more likely to listen to their peers than adults or professionals."
Main Pic: Bury College mentors with (right, centre) principal Charlie Deane