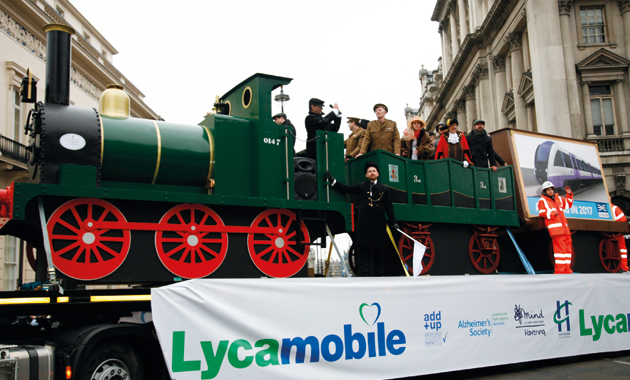 Construction students and staff from Havering College of Further and Higher Education have helped The Mayor of Havering raise £2,000 for local charities by building a vintage steam train float.
Learners Ben Leask, aged 17, and Jake Steadman, 16, joined Councillor Linda Trew on board the float for London's New Year's Day Parade.
The float had the theme 'London On The Move' and was created by more than 50 college students and staff.
Havering came sixth place and won £2,000. Its chosen charities were add+up (a support network for people with ADHD), The Alzheimer's Society and mental health charity Mind.
Ms Trew said: "The float constructed by the students and staff of Havering College was amazing. Everyone was so impressed by it.
"There were a lot of compliments."
Main Pic: Learners Ben Leask and Jake Steadman were among Mayor Linda Trew's guests on Havering College's vintage steam train float for London's New Year's Day Parade