Two thirds of FE and skills providers failed to deliver their final 2013/14 Adult Skills Budget (ASB) allocation by a total of £111.8m, FE Week can reveal.
Skills Funding Agency (SFA) allocations data shows that 888 colleges and independent learning providers (ILPs) were earmarked a total of £2,210.7m ASB cash in June.
But FE Week research comparing these allocations with final funding figures for last academic year showed that while 217 providers got a total of £20.6m more than they had been allocated, and 79 met their allocation figure, 592 were paid a total of £111.8m less than their combined allocation figure.
And with SFA deputy director for funding systems Una Bennett having warned of incorrect claims by providers (see front), it is likely that the final overall figure could yet fall as funding is clawed back — meaning a potential rise in the number of providers paid less than their allocation.
Julian Gravatt, assistant chief executive of the Association of Colleges, said: "There are some big variances in the numbers and some big well-known companies have fallen short in their plans just as some colleges have. At the same time, underspends on apprenticeships need to be looked at alongside overspends on other education and training for adults.
"Things were complicated in 2013/2014 because there was a new SFA formula [funding calculation] introduced, the start of 24+ advanced learning loans, funding cuts averaging 15 per cent and the IT systems didn't work properly."
With the government viewing delivery of apprenticeships as a priority, it is likely that providers paid more than their allocations delivered more numbers than expected on the programme.
And when looking at SFA data showing just final funding levels versus the value of delivery per provider, those who did more training than they were funded for were likely to be running more non-apprenticeship — or non-priority — programmes than they had been allocated for.
Indeed, while the combined 2013/14 ASB final funding for colleges and ILPs was £2,164.8m, they actually delivered £2,230.6m-worth of training. It meant that providers delivered £65.7m-worth of unfunded training. It was a similar story in 2012/13 when there was £61.8m-worth of training delivered, but not paid for.
But in 2011/12, when the SFA allowed colleges to keep funding for which there had been no delivery, there was £91m of SFA cash given out despite no education or training — although the SFA reduced some allocations the following year to make up for the overpayment.
Stewart Segal, Association of Employment and Learning Providers chief executive, said: "The final figures for [2013/14] delivery show how complex the contract management system is. Around £65m of delivery was not funded even though some of this provision was priority delivery, such as programmes for the unemployed or English and maths.
"If we compare actual delivery of the ASB to budget [2013/2014 funding up to June last year], then a number of providers did not deliver their full contract value. During the year, many of these providers had increases in budgets, so they may well have delivered more than their original budgets, but did not reach their new contract limit.
"The frequent changes to budgets and the timing of the increases means that it is very difficult for providers to make the investment in expanding provision because of the time lag from recruiting new employers and learners."
An SFA spokesperson said: "Applying our published performance management policy has meant that we have been able to fully fund all high-quality adult apprenticeship delivery including reported delivery above maximum contract values; discretionary learner support and 24+ advanced learning loans bursaries to support learners facing financial hardship to take part in learning; and, Esol (English for Speakers of Other Languages) protection (for colleges).
"Colleges and training organisations only retain funding for what they deliver and those that over-delivered on their other ASB did so at their own risk and the Performance Management Rules 2013 to 2014 clearly stated there would be no automatic payment for delivery above maximum contract values."

Sources: SFA 2013/14 final allocations and SFA final funding year values
Learndirect records biggest ASB shortfall
Learndirect had the biggest shortfall in delivery of ASB provision for which it had been allocated SFA cash among all providers.
The ILP was given £6.4m less funding than it had been finally allocated for 2013/14 in June, when it was earmarked £129.3m by the SFA.
The two other ILPs with the greatest shortfalls were London-based Babcock Training Limited (£4m) and Sussex-based HIT Training (£3.2m).
Adrian Beddow, communications manager at Learndirect, said: "Like many providers we were tasked with supporting the government priority of apprenticeships. As a result, in 2013/2014, we saw more of our funding moving from adult skills into apprenticeships, at the start of the funding year as well as in-year.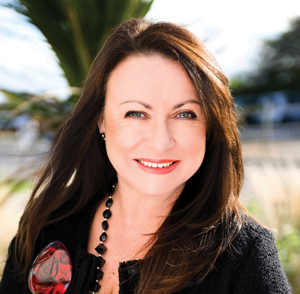 "The changes in-year meant we over-supplied on our ASB because the demand was there and we had already contracted out our funding allocation to our partners. However, in our apprenticeships delivery, the in-year changes proved challenging given the timeframes we were working with. This, together with the introduction of 24+ advanced learning loans which decreased the size of our target audience for much of the year, meant we fell short of our final allocation."
Jill Whittaker (pictured), managing director of HIT Training, which was allocated £26.2m and given £23m, said: "In 2013/2014, and as a result of increased demand for its training provision, HIT Training exceeded the original [ASB] contract [allocation], dated July 2, 2013, by £6.2m.
"The second version of the contract, dated January 8, 2014, was exceeded by £1.7m.
"Further variations to contract, including increases in apprenticeship and traineeship allocations, were received in March 2014 and June 2014. Apprenticeship and traineeship demand cannot be turned on at short notice. For many years AELP has emphasised the role of training organisations in raising awareness of apprenticeship programmes — this takes time. While we made our best efforts to stimulate additional demand, we were unable to achieve the entire contract value."
Babcock Training Limited declined to comment. It had been allocated £30.5m and given £26.5m.
Apprentice subcontracting behind lack of delivery
The three colleges with the greatest delivery shortfalls on their 2013/14 ASB allocations missed out on a total of £10.2m SFA cash.
Newcastle College Group (NCG) failed to deliver £4.3m, Birmingham Metropolitan College (BMet) £3.5m, and Hull College £2.4m.
Chris Payne, group director of planning and performance at NCG, which was given £31.7m by the SFA having been allocated £36m, said: "Much of this shortfall was where NCG was awarded additional apprenticeship contract value bid for in-year for delivery via subcontractors.
"However, we could not find sufficient numbers of contractors who would have been able to deliver training of the right quality.
"It was not included in our budgets at the start of the year, so there is a very limited impact on last year's budget and there is no impact on long-term allocations this year.
"In some areas, such as discretionary learner support, we invested an extra £1m which the SFA has funded and which balances out some of the under-spend on apprenticeships."
A spokesperson for BMet, which was given £21.3m having been allocated £24.8m, said: "The changed funding position for BMet's ASB is the result of consolidation following the merger between Stourbridge College and BMet in 2013.
"Our financial position and balance sheet remain strong and we have recently been graded outstanding for financial health by the SFA. The college offers a broad range of adult provision, with a strong focus on employability skills."
A spokesperson for Hull College, given £16.7m having been allocated £19.1m, said: "The shortfall in adult funding delivery in 2013/2014 is solely attributable to the group's strategic plan in-year to reduce the volume of subcontractors delivering adult apprenticeships."