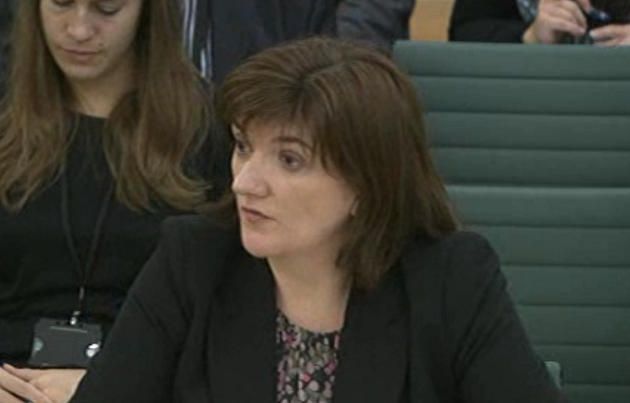 Education Secretary Nicky Morgan faced a grilling from MPs over plans for a new business-led careers advice company.
Ms Morgan appeared in front of the House of Commons Education Select Committee this morning to answer questions about the quality of careers advice in England.
It comes after Ms Morgan announced in December that a new independent organisation would be established to help schools fulfil their statutory duty to offer careers advice by brokering relationships between schools and employers.
It also comes after the same committee reported in January 2013that careers advice was "not good enough" and "getting worse", highlighting a "deterioration" in guidance since the service became the responsibility of schools in September 2012.
During the hearing, MPs asked Ms Morgan about the new company, how it would improve careers advice, who it would be accountable to and how its role would differ from the National Careers Service.
In many instances, Ms Morgan deflected questions about the new company and claimed changes to careers advice would take time, promising "steady improvements".
She was further quizzed on whether teachers and other school staff were equipped to give advice, while Labour MP Ian Mearns asked how businesses from sectors which were already failing to train their own workforces could be trusted to engage with schools.
She was also pushed by fellow Conservative Dominic Raab on what action schools would face if they were deliberately withholding information about rival providers, but said she would not impose sanctions.
For more, see edition 123 of FE Week, dated Monday, January 12.