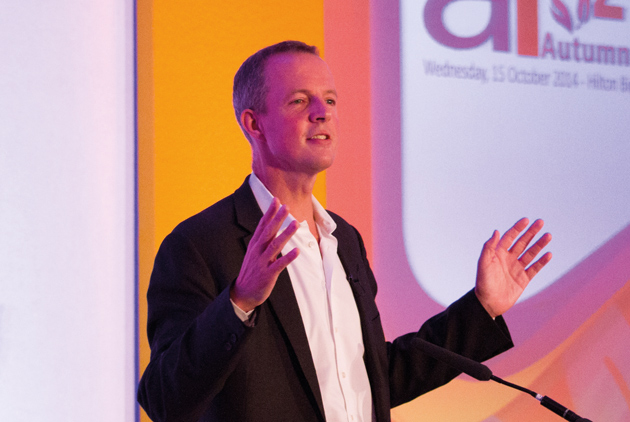 Skills Minister Nick Boles (pictured) has announced a second consultation on outcome-based success measures having all but ruled out their use in a "payment by results system".
The Department for Business, Innovation and Skills (BIS) launched a three-month consultation in August on plans to add post-19 learner outcomes to qualification achievement as measures of success from 2016/17.
It proposed that the data should include whether learners get a job, details of subsequent salaries, and whether they continue learning.
The consultation further looked at proposed definitions for the measures, what additional information would be helpful, the uses to which the data could be put and how it should be presented and published. It also put forward using the new success measures to help set minimum standards that could trigger further investigation and ultimately intervention.
However, a document published by BIS on Wednesday (December 10) outlining the results of the consultation and the government's own response, highlighted concerns about the possible new minimum standards framework.
It also said the government "expected that the outcome measures would not be used as part of a payment by results system; such a system must be able to track individual learners and matched data cannot be used in that way."
Mr Boles, in the document, said: "We intend to proceed with the new measures as proposed in the consultation paper, but we want to make sure they are as useful as they can be.
"There are a number of issues we need to explore further and we will consult on the detail of, and timetable for, using and publishing the measures as part of a new accountability framework."
Joy Mercer, Association of Colleges senior policy manager for quality assurance, said: "BIS has listened to concerns from a number of organisations about using this information to hold colleges to account.
"We welcome further work on the detail, including destinations into self-employment and contextual information."
Association of Employment and Learning Providers (AELP) chief executive Stewart Segal's response: "These are complex issues and AELP fully understands why the government is seeking to consult further.
"The government is right to strongly believe in the value and importance of outcome measures and since its founding, the AELP has pressed for a basket of measures which properly reflects the needs of employers and learners as well as recognising the positive outcomes of work-based learning providers.
"We are pleased therefore that the new learner destinations will cover the securing of employment."
Dr Lynne Sedgmore CBE, executive director of the 157 Group, said, "We are pleased that the government seems to have listened to our view — and that of many in the skills system — that while developing these measures will give a fuller picture of the real impact of further education, we must take time before deciding how they should be used in any future accountability systems.
"History teaches us that allying such systems to underdeveloped data too swiftly leads to unintended consequences and, sometimes, game-playing. We would much rather see the development of a 'basket of measures' that – apart from giving an indication of institutional performance – enables colleges, other providers and employers to gain a better understanding of what we are doing.
"We look forward to informing next year's more detailed consultation on these issues."
A BIS spokesperson said the additional consultation would get under way within a year.
Meanwhile, the Department for Education's response to a consultation on publishing performance measures on school and college websites came out on Thursday (December 11).
The month-long consultation, which ran from June 6, asked for views on whether colleges should have headlines performance measures, including learner progress, attainment, English and maths progress, retention and destinations, displaying on their website to allow parents and potential students to compare institutions.
The response added: "In light of the comments received we plan to continue to explore how we can present the headline measures in a way that best meets the needs of parents."
Ms Mercer said: "The response reveals that the DfE needs to do some further research into the presentation of performance tables on college websites.
"We would encourage them to continue to involve colleges and schools in their next steps as it is important that parents and young people are not misled by something that looks attractive but does not put the information in context."
The government will conduct "further user research" to find out the best way to do this and will inform colleges next autumn of the final requirements for 2016.