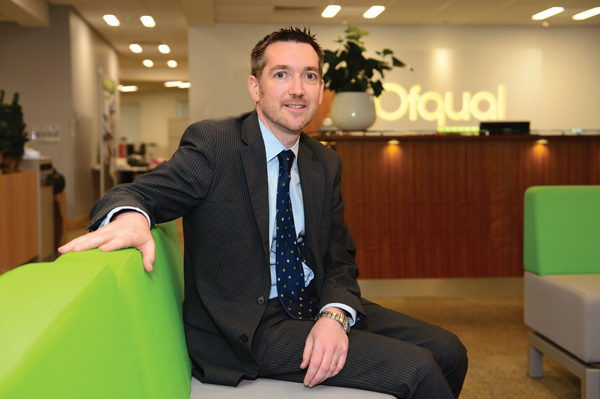 Ofqual has been warned it needs an alternative system in place when it scraps the qualifications and credit framework (QCF).
The qualifications watchdog confirmed on Monday (December 8) that, following a 12-week consultation launched in July, it would remove the QCF rules.
The removal of the rules, along with the QCF bank of shared units, will begin from summer next year, following further consultation on technical details.
Jeremy Benson, Ofqual's executive director for vocational qualifications, said the "QCF 'one-size-fits-all' approach just isn't right for every qualification".
Graham Hasting-Evans, NOCN managing director said: "As we head towards 2015, with the general election in May, we have created a confused and fragmented set of governmental initiatives for vocational skills and qualifications which risk undermining confidence in the system.
"In our view you cannot just withdraw the QCF without putting in place an alternative which provides the UK with an internationally recognised qualifications' framework.
"Accordingly we now need to focus on establishing a National Qualifications Framework for England which includes common vocational skills such as English, maths and IT, employability skills, apprenticeships, higher apprenticeship, NVQs, GSCEs, A-level and degrees all in a single framework."
The consultation on the QCF, which was launched in 2008, proposed that qualifications be regulated by Ofqual's general conditions of recognition.
It was, according to an Ofqual spokesperson, driven partly by the need to put a new approach in place to support the government's Raising the Participation Age policy.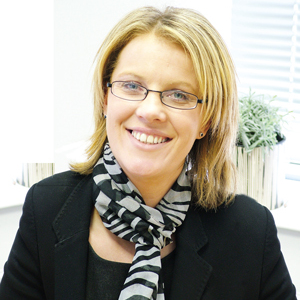 A second, Guided Learning Hours (GLH), consultation put forward changes to awarding organisations' estimates of the size of their qualifications and the descriptions of size they use.
Meanwhile, other proposals in the QCF consultation include ending the requirement for awarding organisations to share units as well as maintaining options for awarding organisations to design qualifications broken down into units.
Kirstie Donnelly, UK managing director of City & Guilds, said: "It's great that we're moving away from the QCF. Its rigid, 'one-size-fits-all' approach was far too restrictive, meaning it could never fully meet the needs of employers.
"Although it's yet more change in a sector that has seen ongoing churn and turbulence, this is a change that was much needed. Let's take the opportunity to learn from the past and create a framework that enables further education to better meet the needs of individuals, businesses and the economy."
Charlotte Bosworth, OCR director of skills and employment, said: "We welcome the proposal to withdraw the regulatory arrangements for the QCF and to regulate using only the general conditions of recognition.
"However, during the implementation of the changes we must not lose sight of what is really important — preparing young people for further study and the world of work and helping them reach their potential. We must manage the changes carefully so that we do not jeopardise comparability."
A spokesperson for Pearson said: "The removal of these framework rules will give us more freedom to continue to develop qualifications that students, providers and employers can value and have confidence in."
The next stages
Ofqual has announced that in early 2015, it will publish plans for implementation of the Qualifications and Credit Framework (QCF) changes and hold another consultation.
It had initially planned to wind down unit-sharing and close the QCF unit bank in January, but some respondents to the initial consultation asked for more time to plan.
As a result, Ofqual does not expect to withdraw the QCF rules, close the unit bank, end unit sharing or make any other changes before summer 2015.
Once the rules are removed, awarding organisations will continue to follow their own development processes and Ofqual's general conditions, without needing to also meet the over-arching principles of the QCF.
Scrapping the QCF: how the sector responded
Teresa Frith, Association of Colleges senior skills policy manager
"The removal of the additional rules surrounding unit-based qualifications will enable colleges to work with awarding organisations to create qualifications that will help both adults and young people gain the skills required for the modern workplace.
"The offer can now be about meeting these needs rather than QCF rules."
Nigel Whitehead, a UK Commission for Employment and Skills (UKCES) commissioner and managing director of BAE Systems [whose government-commissioned review last year, recommended an end to the public funding of 95 per cent of the 19,000-plus adult vocational qualifications on offer]
"Qualifications must be high quality, flexible and responsive to employer needs. My review found that the QCF rules have been responsible for a rigid tick-box approach to assessment. Rules on unit-sharing have reduced employer involvement and sector expertise in qualifications.
"I am fully supportive of Ofqual's new approach to regulating vocational qualifications, which puts employer involvement at its heart.
"The UKCES and Ofqual are working together to put in place the conditions that allow employers to take an effective and directive role at the centre of the vocational qualifications system."
Stewart Segal, chief executive of the Association of Employment and Learning Providers (AELP)
"We would hope that the removal of the regulatory arrangements for the QCF next summer does not lead to a proliferation of the general conditions, which would create an additional regulatory burden for awarding organisations. Providers should be reassured that they are not looking at significant changes to the qualifications they are currently using.
David Hughes, chief executive of the National Institute of Adult Continuing Education, said: "This announcement by Ofqual does not prevent qualifications retaining the accessibility, affordability and flexibility of unit-based delivery but it does remove the requirement. We will work with awarding organisations and learning providers to make sure that they recognise the demand and the power of a unit-based offer, particularly up to level two.
"We know through our work that this has been particularly effective for unemployed people and offenders and will work with adults who want and need to get back into learning."