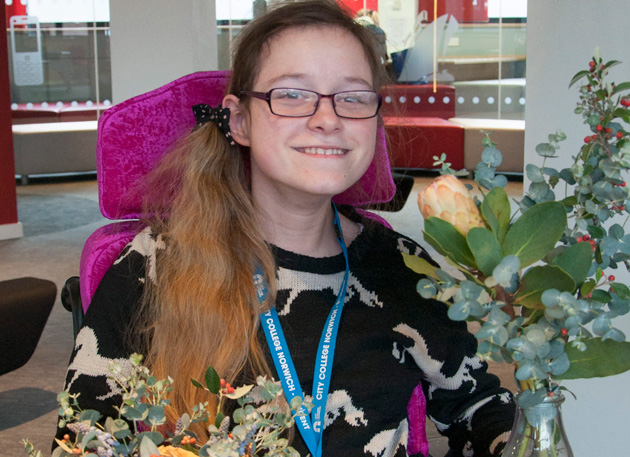 HJA teenager with cerebral palsy raised £150 through a Christmas fair to help fund sport and social clubs that are accessible to people with disabilities.
Rebekah Gill (pictured), aged 17, who is currently on a one-year individual learning programme at City College Norwich aimed at helping develop her life and employability skills, is confined to a wheelchair due to cerebral palsy.
She organised the fair at the college with help from around 50 members of staff and students who ran 30 stalls offering Christmas craft gifts, jewellery, cakes, badge-making, a lucky dip and tombola. It raised £150 for her next project, which will be to set up disability-accessible social and sports clubs in the college and local community. A further £100 was raised for charities Dogs for the Disabled and Pets as Therapy.
She said: "I was really pleased with how the fair went and the amount of people who came. I would like to thank everyone who helped run the stalls and supported what we were doing."
Photo caption: Rebekah Gill at the fair