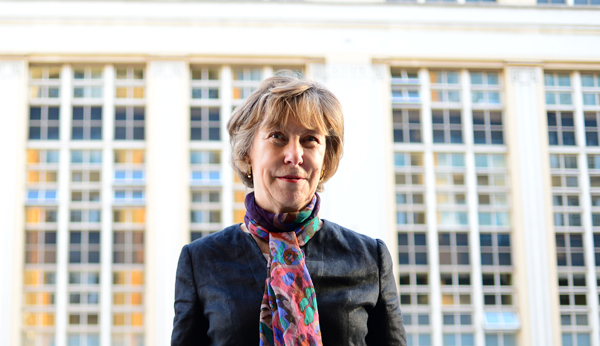 Study programmes architect Professor Alison Wolf has warned that a Department for Education (DfE) English and maths qualification exemption could mean 16 to 19-year-olds miss out on "the single most useful thing they could achieve".
The King's College London academic said she was "uneasy" about the potential results of a government decision that learners without A* to C grade maths and English GCSEs, on programmes consisting of less than 150 hours, did not have to study towards passes.
Professor Wolf (pictured) said study programmes — a combination of vocational learning and maths and English GCSE requirements for 16 to 19-year-olds — had been designed with full-time students in mind.
"But I really hope they are going to monitor it," she told FE Week.
"I'd be a bit uneasy if we found, a year from now, that no one on a programme of less than 150 hours ever took a GCSE.
"If someone is close to getting their English or maths, doing so might well be the single most useful thing they could achieve."
She added: "I think that, as long as they are still expected to do some English and maths, it is reasonable, because standalone qualifications will tend to either need quite a lot of time, or not be worth taking really."
It was Professor Wolf's Review of vocational education, published in March 2011, that called for 16 to 19-year-olds who had not achieved a C or above in English or maths GCSE to keep studying toward the qualifications, alongside their vocational programmes.
Although the Department for Education (DfE) accepted her recommendation, Skills Minister Nick Boles used his speech at the Association of Colleges conference last month to announce he was exempting learners studying for less than 150 hours from the rule.
The announcement was confirmed by the maths and English condition of funding guidance, published on Thursday (December 4) and comes into effect immediately.
A DfE spokesperson denied Professor Wolf's policy was being "watered down".
"We want to support those individuals who might work part-time or have caring responsibilities and are considering a route back into education through short or part time evening courses," he said.
"This policy will allow the small number of 16 to 19-year-olds taking these types of courses to focus on the core elements of the subject they are studying."
He added that of the 1.2 million 16 to 19-year-olds in FE, around 30,000 are studying courses
below 150 planned hours in an academic year — around 2 per cent.