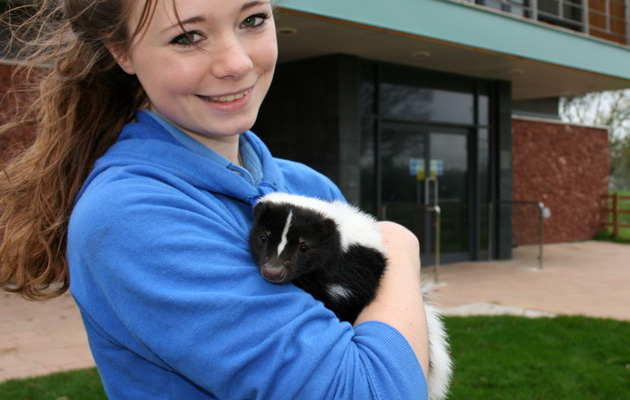 Bicton College has been granted a zoo licence allowing it to show its collection of exotic animals to the public.
The Devon-based college opened an animal husbandry school in March 2014 for animal care, husbandry and conservation courses, which was paid for with a £2,880,000 grant from the Skills Funding Agency.
It contains a number of animal enclosures and paddocks that house animals including ring tail lemurs, alapacas, chinchillas, skunks, snakes, terrapins and spiders.
The college has now been granted a zoo licence.
Sue Merrett, head of animal care, said: "Our plan is to open for programmed education events for schools, youth and community groups and themed activities including junior keeper and face your phobia days.
"Our students will take a primary role in handling the animals and presenting to the public, providing them with extra experience and real-world training to further embellish the skills they present to future employees."
Main photo caption: Level two animal care apprentice Sophie Harvison, aged 17, holding a skunk.