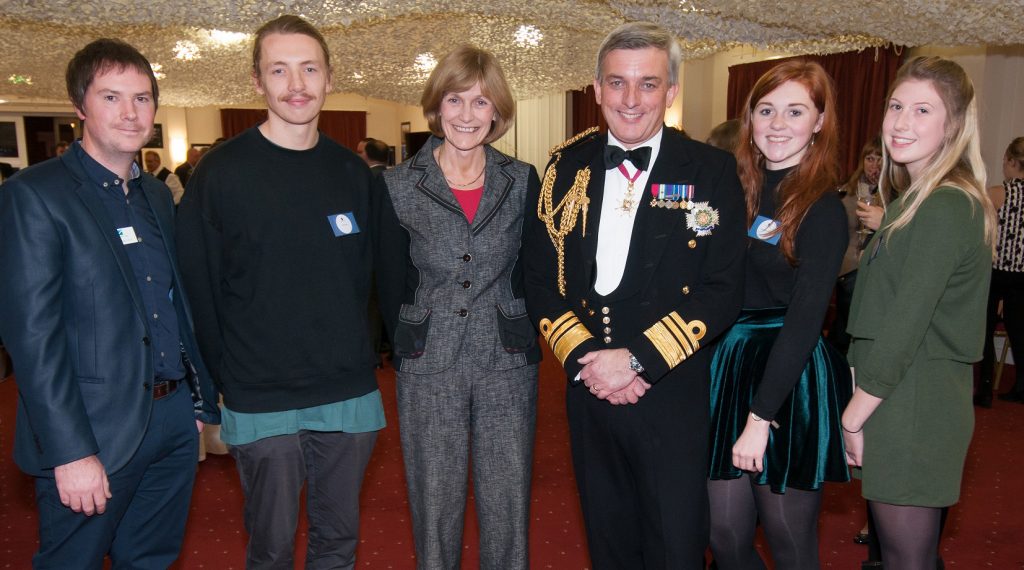 A giant mural telling the story of the Falklands War was created by A-level art and design students at the HMS Excellent Royal Navy base in Portsmouth.
Base warrant officer Simon Hayman had the idea for the 12ft by 12ft mural while attending a recent commemoration dinner for the conflict between Britain and Argentina in 1982.
He emailed South Downs College to ask if students would like to take on the project.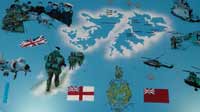 Around 20 learners developed the concept and a number of stencils over six months, before spending eight days painting it onto a wall in the officers' mess at the navy base.
Lyn Surgeon, college principal, said: "It's quite amazing when you think of the quality of work that our young people have been able to produce and the incredibly creative and respectful way they honoured the veterans from the Falklands."
Mr Hayman, said: "The students delivered something monumental in my eyes. What the students have produced tells a story and they've captured every aspect of it.
"For that I am eternally grateful, my mess is grateful and I am proud to be associated to it."
Main photo caption: Art and design lecturer Mark Kellett, student Luke Aris, aged 21, principal Lyn Surgeon, Fleet Commander Vice Admiral Jones, and students Amelia Fewings, 17, and India Benton, 18 at the unveiling ceremony
Left insert: The mural