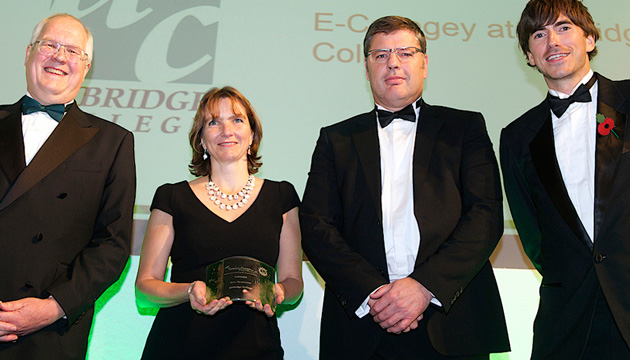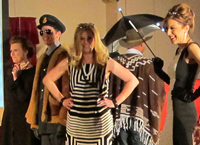 Uxbridge College took the Best Newcomer title in the national Green Gown Awards which recognise sustainability initiatives by education institutions.
The college was recognised for its E-Collegey initiative launched two years ago to boost staff and student interest in green issues.
Activities have included car-sharing and cycle purchase and maintenance schemes to limit the number of people driving to and from college.
There was also a 'sustainable' movie-themed fashion show where all the outfits were adapted from clothes bought in charity shops.
Learners also ran a 'Shift it and Gift it' sale where staff and students brought in toys, books and other potential gift items they no longer needed to sell at college, which raised around £400 for the Michael Sobell Hospice in nearby Hillingdon.
Lorraine Collins, executive director of enterprise and development, said: "It was really nice to be recognised with an award.
"We wanted a sustainable focus in the college and thought the best way to do that would be to create a clear brand that everyone recognised.
"Teams of students now wear high visibility jackets showing the logo when they do sustainable work around the college, like picking up litter and planting flowers."
Main photo caption: (From left) Peter James, chair of the Green Gown Awards Steering Group, Sara Sands, college vice principal for finance and corporate services, Shane Woodhatch, college financial controller, and Simon Reeve, writer and broadcaster. Left insert: Staff and students at the fashion show