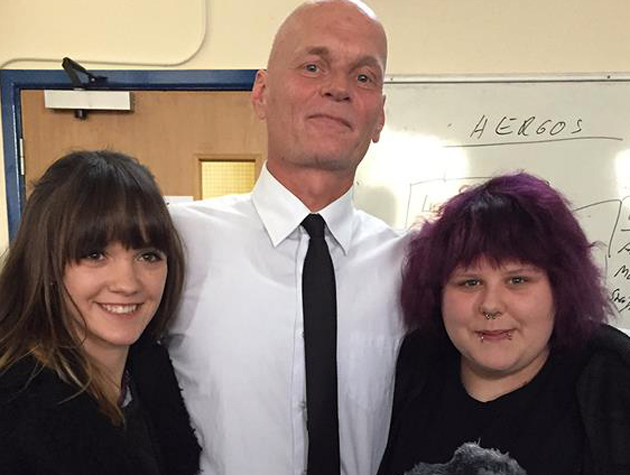 A former Death Row inmate told City College Norwich learners how studying behind bars helped clear his name.
American-born Nick Yarris, aged 52, was wrongly convicted of the rape and murder of a woman in Pennsylvania in 1982.
Mr Yarris told more than 100 A-level psychology, law and sociology learners that he educated himself from his maximum security cell and learned about advancements in DNA testing.
He successfully campaigned for key evidence in his case to be re-examined using DNA testing, which ultimately led to his release in 2004.
Mr Yarris also spoke about the brutal treatment he was subjected to from other inmates and guards.
A-level law student Tia McAleese, aged 17, from Norwich, said: "It actually left me speechless and it's disgraceful that he was put through all of that.
"Listening to his story has made me want to change the law and has motivated me to be a better person as he is so forgiving — I wish I was like that."
Photo Caption: (From left) Learner Lily Fox, aged 18, Nick Yarris and learner Charlotte Jones, 16