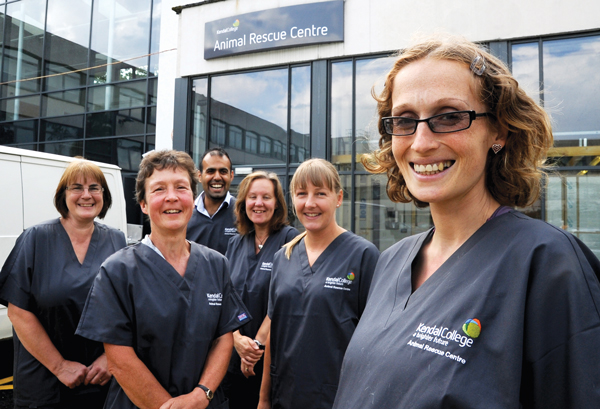 Kendal College has opened an animal rescue and rehabilitation centre staffed by tutors and learners  — and one of the first patients was Bonzo the bearded dragon lizard, who came in for an X-ray.
Experienced vets run the centre and teach level two animal care and level three animal management learners who also work there.
Lisbeth Tucker, resident vet and tutor at the Cumbria college, said: "Kendal now finds itself in the unique position of being able to provide the highest quality care to wildlife, as well as giving students a practical animal care experience."
The centre has an intensive care room and facilities to house animals referred by veterinary surgeries, the RSPCA and other charities.
Main Pic: From left: Lisbeth Tucker, vet and tutor, Louise Clapham, animal care technician, Zaeed Mohammed, animal care tutor, Sue Jamieson, animal care tutor, Claire Harris, animal care technician, and Mhairi Helme, vet and tutor