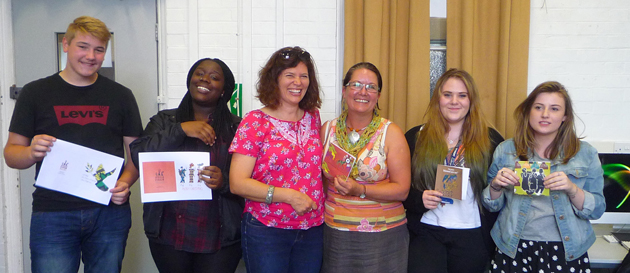 Level three graphic design students from Kingston College have designed Christmas cards for the African Vision Malawi charity.
Learners were challenged to come up with images reflecting 'The warm heart of Africa'.
Designs for five cards were selected by the charity that supports children and vulnerable people in Malawi, one of the poorest countries in the world.
Graphic design tutor Alison Richards said: "They found the charity's work very inspiring and have developed ways to visualise themes such as Christianity, shelter, peace and unity, while reflecting the culture of Malawi through their use of fabric patterns and colour palettes."
Charity chair Heather Palmer said: "I was truly amazed at the professionalism of these young students."
Visit www.africanvision.org.uk/shop to to buy the cards.
Picture caption : From left: Students Nikola Ban, aged 17, and Malaika Hardy-Fraser 18, show-off their cards with Karen Alderson and Heather Palmer, from African Vision Malawi, and fellow learners Paige Coote, 17, and Lisa Mason 18